Features
How pet brands can continue to raise the standards in their branding
By Louise Kennedy - strategy director at BGN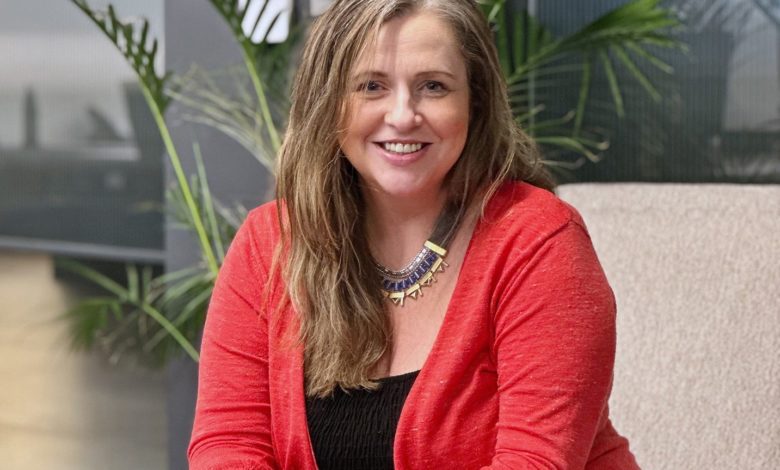 With 57% of the UK population claiming to own a pet, the pet food category has never been as buoyant or diverse as it is currently. Not only is it huge in monetary value and considered relatively recession proof, as we would rather economise on our own grocery needs than risk upsetting our pet's daily routine, but there is also genuinely high engagement as pet owners love their fur babies and are willing to invest in giving them the best. All of this means there is real opportunity for brands to thrive and prosper… but only if they market and brand themselves effectively.
Over the past few years, the sector has boomed with significant investment from the major players alongside a flurry of new product innovation and interesting challenger brands that are disrupting the market and giving consumers more choice. This kind of competition and sector evolution is great, but it is essential for every single brand to respond in order to stay relevant and in the game. If you fail to raise your standards and stay ahead, then you risk losing out – both with your primary and potential customer base, but also for that valuable distribution space in specialist retailers, mainstream grocery stores and online.
The prospect of keeping your brand relevant, ownable and distinct can be daunting so we have stripped the process down and have identified four simple rules that will empower brand owners to raise the standard in their respective space.
Get the foundations right and summarise a clear purpose or promise that is credible to the product offering.
Are you, for example, gourmet, natural, premium or scientific? It is critical to nail what segment of the category you are playing in and then dissect the existing standards and codes that exist so you can assess which are critical to retain and which you can break to help create disruption with your brand.
It is a really good idea to spend some time thinking about why you exist in the category, what needs you are meeting (i.e. functional and emotional) and what problem you are trying to solve. Once you've done that, try and articulate it as a succinct three-to-five-word brand promise, but avoid using generic words like 'quality' or 'superior'. They have little cut through with consumers and are overused.
And always remember that great branding can help drive trial, but a poor product that doesn't deliver against its promise will not succeed, so make sure your food credentials live up to what is being promised.
Use brand personality and tone of voice as a way to drive distinctiveness.
Without any obvious product white space in the category, brands have the opportunity to be distinct in how they talk and how their personality comes through – especially when it comes to such an emotional purchase. So, consider whether you are playful and humorous; or professional and caring; or wholesome and nostalgic; or cool and confident; or calm and kind. There are no right or wrong answers here, but this definition should help to define how you talk and write about your brand and recipes. It will also drive the content you discuss and the people and activity you engage with.
Consider the difference between Sheba and Lily's Kitchen. Both successful premium cat food brands but with very different personalities.  Sheba comes across as the 'Joans Collins' of the cat food… The product descriptors (fine flakes, divine jelly, succulent morsels) are elegant and seductive and the brand talks about talking the unique feline spirit. Contrast that with Lilys Kitchen. They talk about warming hearts and feeding souls with comforting homely recipes that feel like they have been rustled up by hand in a country kitchen (shepherds pie, casseroles, pies). 
Bring your brand to life with a visual identity that stands out for all the right reasons.
You should always strive to refresh your design standards so you can stand out visually in a crowded category. A brand's packaging should reflect its soul, so people understand it immediately. They should also be able to quickly navigate the pack and the whole range quickly. The main things to consider are:
Start with your brand promise and take inspiration from other (unrelated) categories with a similar promise to inspire your design;
Be brave but remember that you still need to drive appeal. Being disruptive is good but meaningful disruption is better. It is critical to make sure there is still appeal with your target audience;
Simplify, simplify and simplify again. It can be tempting to litter a pack with a whole heap of claims particularly for pet brands where there are multiple considerations; from pet age suitability to flavour and key benefits. However, the research is clear, the more claims there are, the less people notice anything at all. Focus on the most important message and dial down on everything else so you don't risk cluttering the pack. That can seem counterintuitive, but it works. Keep things focused and the benefits will follow.
Think long term and develop and nurture your ownable distinctive brand assets and then protect them at all costs.  Over time it can be tempting to rip them up and start again but instead look at how they can be modernised and amplified. Consistency is king.
Communicate consistently across multiple touchpoints.
Finally, the best brands creatively apply their visual assets and tone of voice to their communications plan and use them everywhere from their website to their social channels. Every single touchpoint has the opportunity to work harder if they have that all important consistency, a clear thread and visual links.