Marly & Dan, a Pure Salmon pet-treat brand, is taking action for a brighter future for our oceans and for our planet by producing healthy and sustainable, high-quality, locally produced protein. Pure Salmon is a protein producer that grows salmon sustainably on land-based farms by implementing proprietary Recirculating Aquaculture System (RAS) technology, whilst also not affecting ocean ecosystems or marine life.
This design creates a bio-safe environment that is free from chemicals, pesticides, antibiotics, mercury, microplastics and pollutants. Pure Salmon is Founding Signatory to the WWF which are designed to support the United Nations' Sustainable Development Goals.
Marly & Dan aims to fulfil two missions as the result of resource optimisation and circular economy strategy:
Provide healthy and sustainable protein to all, including pets
Reuse all our high-quality protein by following their zero-waste policy

Salmon is naturally rich in essential fatty acids (omega 3) and nutrients, and is an excellent quality protein for dogs and cats. Salmon is the most environmentally friendly animal protein: it has limited impact on nature and ecosystems, and a more sustainable carbon footprint. Marly & Dan snacks contain natural and low-calorie ingredients that can be consumed daily.
Marly & Dan helps to tackle the global challenge of healthy and sustainable protein production. The RAS
technology produces sustainably clean, fresh, traceable, and healthy Atlantic Salmon. The RAS cycle takes place over a two-year period, with the farms fully integrated with on-site hatcheries, grow-out systems and processing facilities, ensuring a fully traceable salmon, from egg to plate.
This model gives control over the entire chain and enables Pure Salmon to fillet and process the salmon within hours of harvesting for better freshness, quality, and taste. Pure Salmon has a zero-waste policy by reusing the offcuts from processing to manufacture their pet nutrition products.
Marly & Dan treats, excluding the dental sticks, are produced onsite in Boulogne-Sur-Mer, Europe's leading fishing port. This brand-new plant is dedicated to the production of premium pet treats. Backed by its expertise in salmon processing, Marly & Dan only use the noble part of the fish, which is the portion between the head and tail, leaving out all the bones and other parts that we ourselves would not eat.
Marly & Dan is passionate and committed to developing quality snacks with 100% natural ingredients. The snacks are grain-free, contain no added sugar and no artificial flavours, colours, or preservatives.

Pure Salmon is proud that its products are made locally for neighbouring markets and in line with their circular economy vision. Pure Salmon helps accelerate the global transition towards sustainable protein and aims to farm 260,000 tons of Atlantic Salmon over the next 10 years from four sites across the globe: Japan, United States, France, and Brunei Darussalam. Each site will supply surrounding local markets to reduce mass international shipping.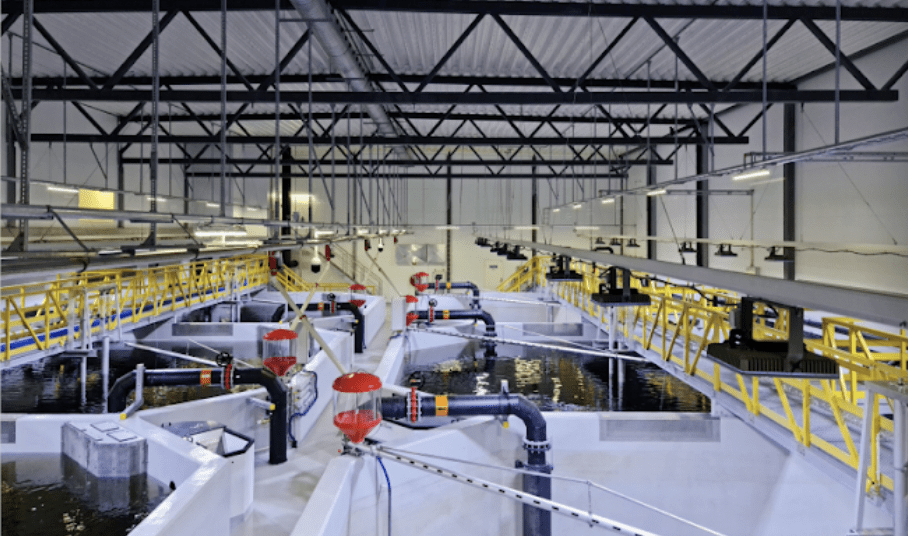 If you are interested in becoming a stockist for Marly & Dan Dog and Cat treats, please contact the
BSB Products Team on 01737 488400 or at sales@BSBproducts.co.uk.