Features
DOG'S LOVE: Single-protein dog food
On behalf of BSB Products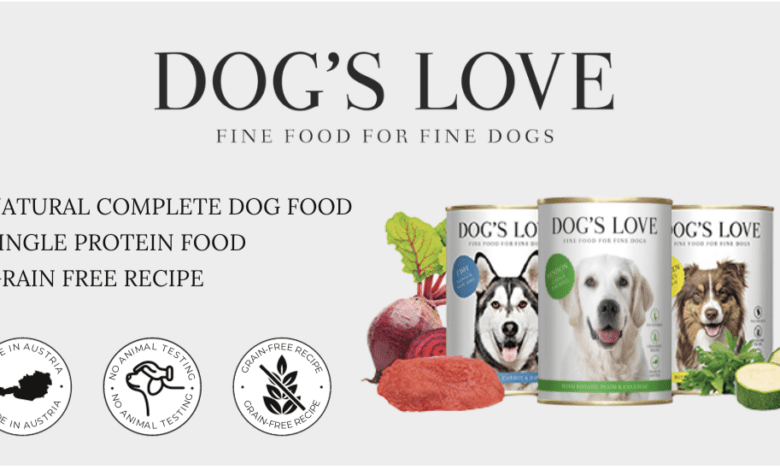 DOG'S LOVE is a family company based in Vienna, Austria. Founded by Katharina Miklauz in 2014, DOG'S LOVE produces high-quality dog food, developed with the support of experts. All DOG'S LOVE recipes are specially balanced products made exclusively from natural single protein recipes with 100% human food grade quality. DOG'S LOVE offers a variety of recipes for dogs to try:
Chicken

with Pear, Quinoa and Carrot 

Lamb

with Potato, Pumpkin and Apricot 

Turkey

with Apple, Courgette and Walnut Oil

Beef

with Apple, Spinach and Courgette 

Venison

with Potato, Plum and Celeriac 

Fish

with Amaranth, Carrot and Dandelion
A single-protein diet offers one source of animal at mealtimes. These developments within the dog food industry are a conscientious attempt by pet food manufacturers to help pet owners deal with food-related allergies that some dogs are diagnosed with. 
In pets, as with people, the immune system produces substances known as antibodies which protect against unwanted foreign bodies that may cause illness or infections. In terms of food, an allergic reaction occurs when the immune system makes antibodies that identify a protein as harmful, even though it is not. The College of Animal Behaviour found food allergies within pets are becoming increasingly common and are ranked as the third most common type of reaction after fleas and reactions to inhalants such as pollen, dust, and moulds. Although food allergies are most often discovered in puppies and young dogs, they occur completely regardless of age or breed.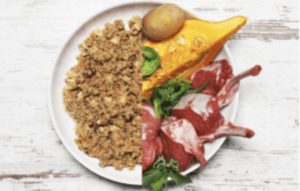 Intolerances and allergies can lead to serious illness; having single-protein recipes are beneficial for pet owners if their dog can only safely consume a protein from a single animal source. All DOG'S LOVE recipes only contain a single protein of either meat or fish, making it great for dogs that are nutritionally sensitive as these are easier to digest in comparison to foods containing multiple protein sources. 
Dog food labels should show exactly what is contained within the food for clarity, which is why DOG'S LOVE remains transparent about its standards with all product ingredients openly declared. DOG'S LOVE ensures the highest of hygiene standards at their food processing plant in Austria, along with following feed guidelines for animals and European food law to ensure fully traceable ingredients.
DOG'S LOVE is available in cans of 200g, 400g and 800g.
If you are interested in becoming a stockist for DOG'S LOVE, please contact the BSB Products Team on 01737 488400 or at sales@BSBproducts.co.uk.