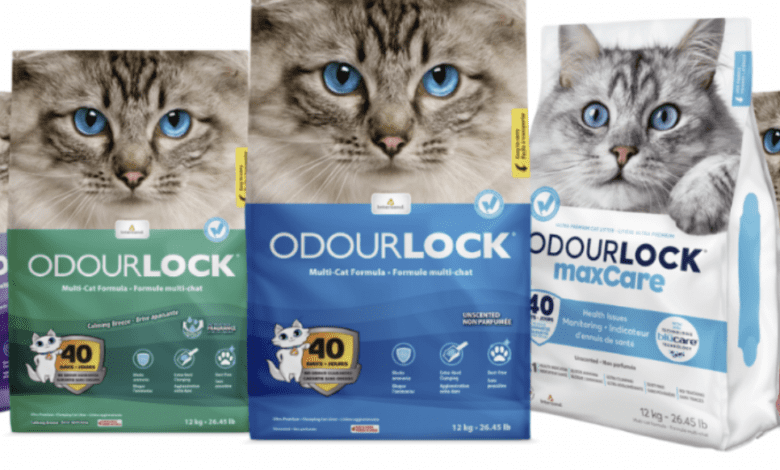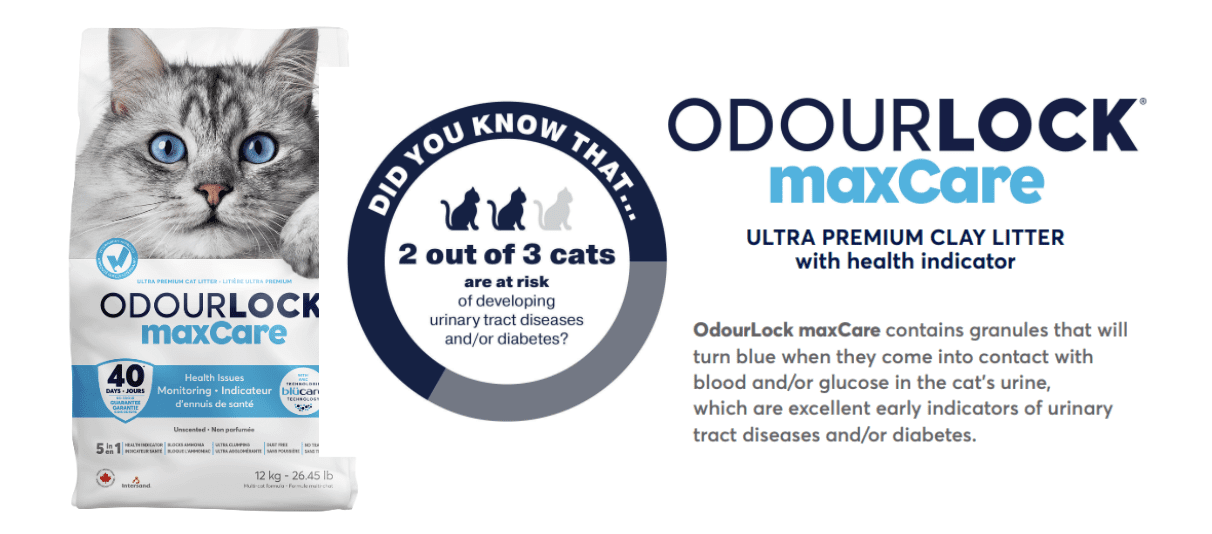 Did you know that two out of three cats are prone to developing urinary diseases and/or diabetes? 
As one of the leading causes of consultation in veterinary medicine, urinary diseases are extremely common and if we include renal diseases and urinary diseases, they represent the leading cause of death in cats1.
Similarly, diabetes is prevalent in cats. However, unlike in humans, if detected early and properly monitored, 70% of cats can be completely cured2!
Blood and glucose in the urine are indicators of urinary disease and diabetes respectively. Early detection of blood and glucose can facilitate treatment, reduce costs and can often prevent major complications of urinary disease or diabetes. 

NEW Intersand OdourLock® maxCare™ brought to the UK by BSB Products, detects blood and glucose in urine simply, reliably and non-invasively at the very first trace (even when blood is invisible to the naked eye).
Blücare® Technology
Intersand OdourLock® maxCare™ uses Blücare® technology. The Blücare® granules included in OdourLock maxCare® help detect traces of blood and/or glucose in your cat's urine. 
It is a patented technology that detects these biomarkers at an early stage, enabling you to effectively monitor your cat's health providing these benefits:
Easy to use

Gives fast, visible results

Non-invasive and stress-free for your cat 

Reliable: patented technology developed with veterinary universities
Odourlock®  maxCare™ is made with natural clay, sodium bentonite and is veterinarian approved. As the latest addition to the Intersand OdourLock range it features the health indicator in addition to the existing OdourLock benefits:
Blocks ammonia –

Technology activated on contact with urine to neutralize odour development for over 40 days*.

Extra hard clumping –

Rapid absorption and formation of smaller, stronger clumps to facilitate daily cleaning and maintenance.

Dust-free –

Respects human and cat respiratory tracts.

No Tracking –

Fast, easy cleaning, ideal for multi-cat environments.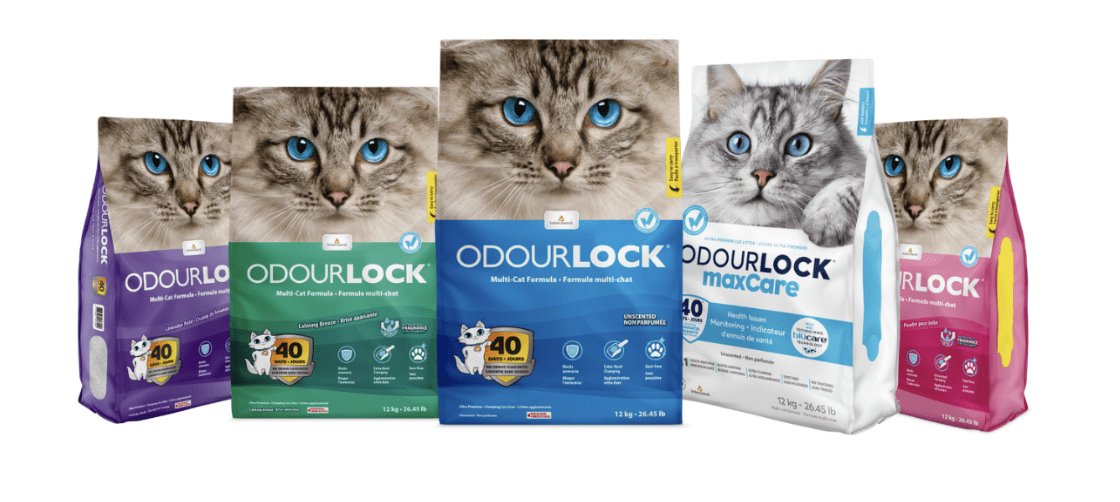 Intersand OdourLock® maxCare™ is Unscented and is available in 12kg bags. If you are interested in becoming a stockist for Intersand OdourLock, Classic or ecolife ranges, please contact the BSB Products Team on 01737 488400 or at sales@BSBproducts.co.uk
1Piyarungsri, Tangtrongsup et al. 2020
2Roomp and Rand 2009, Roomp and Rand 2012, Hafner, Dietiker-Moretti et al. 2014, Scherk, Buffington et al. 2020
*Based on laboratory studies with one cat per litter box.