Features
DOG'S LOVE: Fine food for Fine Dogs
On behalf of BSB Products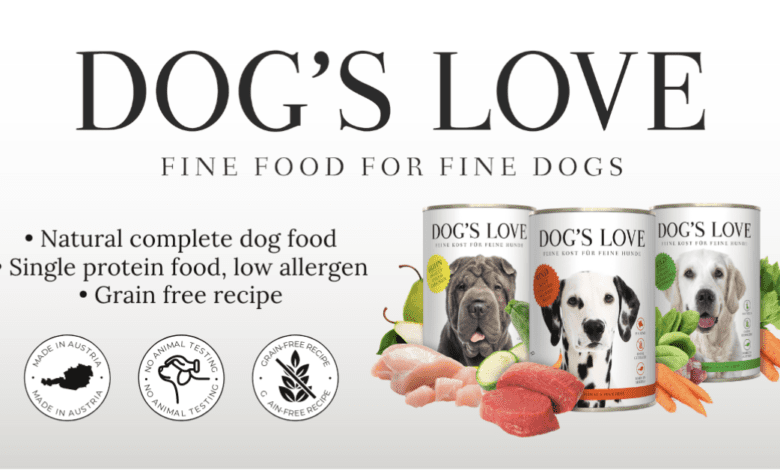 BSB Products Ltd introduces new brand, DOG's Love to their portfolio. Following the growing success of Carnilove pet food, BSB Products are now importing and distributing a new range of wet dog and cat food with Dog's Love Classic and Cat's Love Classic.  So why this brand? What makes it so unique?
Dog's Love is a family company based in Vienna, Austria. Founded by Katharina Miklauz and her husband in 2014 and inspired by Katharina's natural bond with animals and her dog, Nala, Katharina went in search of high-quality dog food, produced in Austria and displaying everything it contained at a glance. Dog's Love was born. The question 'what does a dog need for a healthy life?" is the premise behind the DOG's LOVE brand and is what drives every product development. 
The Dog's Love Classic range has been developed with the support of veterinarians. Specially balanced products exclusively made from natural single protein recipes in 100% human food grade quality (products only contain ingredients that would also be fit for human consumption.) The single protein varieties are ideal for dogs with food sensitivities. 
100 % premium quality
100 % natural
100 % tasty
100% human grade quality of raw material

 

Single Protein
Grain free
Made in Austria
Colin Rodger, Managing Director of BSB Products, the exclusive importer and distributor of Dog's Love products in the UK, said 'The quality of DOG's LOVE recipes is not only apparent from reading the ingredients, you can actually see it. The contents look appetising and smell pleasant. The Austrian family business founder Katharine Miklauz is transparent about it's standards. All the products' ingredients are openly declared and the customer can see at a glance what the product contains, and what it doesn't!'
Dog's Love is available in 6 recipes, Beef, Lamb, Chicken, Venison, Turkey and Fish and comes in cans of 200g, 400g and 600g.
If you are interested in becoming a stockist for Dog's Love, please contact the BSB Products Team on 01737 488400 or at sales@BSBproducts.co.uk