Features
Paws for thought – trends that have impacted the pet care industry
Opinion piece from Emma Thompson, head of Agency at Golley Slater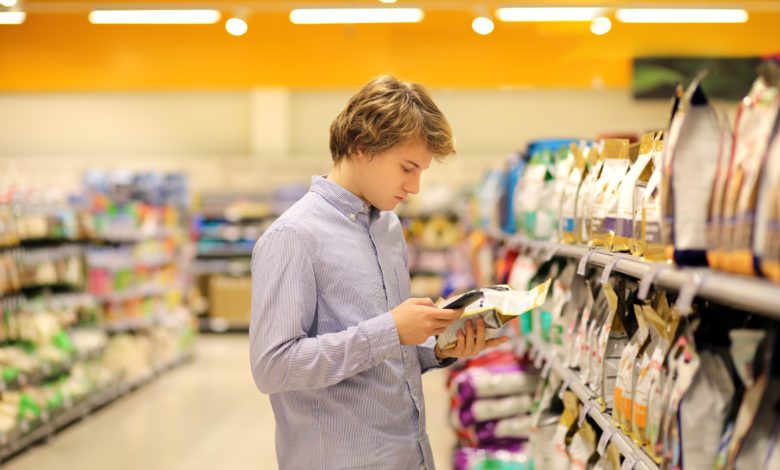 Even before the Coronavirus pandemic upended everything, the pet care industry tended to mirror the trends of the human world, influenced by factors such as where we live, what we eat and our attitude towards health and wellness. It's no surprise then that major shifts in pet care shopping habits have occurred over the last ten months, as restrictions due to the global pandemic came into effect and our usual day-to-day lives were thrown upside down. Behaviours were changed at speed and what the future might look like after the 'year that was' is still under question. 
In the early days of the first lockdown, most businesses and pet brands we spoke to were focused on ensuring the safety of their colleagues and maintaining the supply driven by shoppers' growing demands, as pet ownership dramatically rose. The 'winners' in the category were those able to adjust operations and marketing plans to support the growing importance of e-commerce. Visitor numbers, browsing time and engagement all increased; meaning relevant content, including educational messaging became even more important to converting sales.
"We witnessed a number of challenger brands become more sought-after as distressed shoppers searched for replacement products when their favourites were unavailable, mostly online. This gave rise to a greater marketing emphasis on customer care and CRM campaigns to encourage repeat purchase and loyalty." Said Emma Thompson of Golley Slater. Brand perception became even more important as shoppers searched for brands that demonstrated how they were helping and not prioritising profit.
As shoppers dispersed from more traditional shopping behaviours and channels, many of the brands we spoke to had opposing theories on what the 'new normal' might be. Some believed that local, small stores and online shopping would continue to grow. Others felt that big one-stop shops would re-emerge as the go-to or, that established brands would outperform the new due to the risk of 'trial and fail'. 
Which lockdown-induced habits are here to stay? 
To understand how changes influenced by the pandemic have been felt in pet care, we spoke to brand marketers at some of the nation's leading brands to investigate how they are responding to these behaviour changes and understand what 2021 and beyond might look like for the pet care category.
"At the very beginning [of the lockdown in 2020] we saw the same stockpiling trend as toilet roll in both dog and cat food", says Camille from Pet Choice. "It was a massive spike in bulk buying and sales online increased fourfold. Since then, as confidence in stock increased, stockpiling has slowed down." 
Nathan from Denzel's observes that "D2C and Amazon were the winners. Subscription models are perfect for the lockdown situation and we saw a massive spike in uptake." 
But it's not just how consumers are buying, what they are buying has changed too. Nick from Mars Petcare UK, says across the board, "treats value sales surged year-on-year. With consumers and pets alike spending more time indoors, it has become a great way for pet owners to strengthen the bond they have with their pets. Dreamies saw an astonishing 12.9% growth while Pedigree grew an equally impressive 11.8% as treating occasions rose 12% in the weeks following lockdown on 23rd March." 
What we'll take into 2021
D2C services are famous for their convenience and ease, having truly come into their own due to the pandemic. Camille, from Pet Choice predicts D2C for pet care brands continuing to rise in popularity, "there are more online savvy shoppers so the resistance to buy from click-only stores should subside." Guy from Pooch and Mutt also believes: "Digital is where "discover and trial" lies, so most companies are moving their investment there – especially challenger/discovery brands." 
Nathan from Denzel's agrees: "There's been a surge in puppy purchases in recent months. Millennials are clearly the emerging main buyers, bringing in a new era of dog owners" something that is not set to slow, especially as WFH continues in 2021. Pete from Burgess Pet Care goes one step further: "COVID has potentially changed the way we view working from home, post lockdown. Not just for how businesses look at efficiencies, but for workers looking at ways to care for their pets and work a full-time job." 
Will COVID-19 forever change the way we shop for our pets?  
Whilst it remains hard to predict longer-term, Jilly from Vet's Kitchen believes the pandemic has helped some boutique brands get onto the consideration set.  "It's the brands not listed in big retailers but that can be found online that are set to benefit, as greater levels of online searching will help them. Likewise, a younger generation of pet owners will be more experimental and less likely to use the big brands as they look instead for health cues and organic/ethical reasons to purchase." 
Beyond the pandemic, Nick explains "27% of shoppers who were not usual online shoppers have moved into the channel, shifting circa 60% of their spend away from bricks and mortar stores." What's more, over half of these shoppers have reported that they intend to keep shopping this way – even beyond the pandemic. "Coupled with the similar boom in the convenience channel, we believe that the pet care market will now be driven by these convenient channels more than previously. Online and convenience are clearly here to stay."
Daniel at Inspired Pet Nutrition concludes with: "It will have an impact but the switch to online won't remain as high as we saw. It will have brought the digital 'revolution' forward a good five years, but the best way is to make products available and accessible in as many places as possible. So, it's easy to pick up and takes out another stress in having to change a pet's food. To that end, the leading brands may benefit most as they can deliver continuity to a greater level." 
Conclusion 
From talking to a number of brand leaders within the Pet care category, it has become evident that future concerns are around how to best care for their animals as home isolation is removed. In particular, brands are concerned about how new pet owners may develop apathy or reduce the care quality they give to their new furry friends as they return to working patterns of old, leading to increased animal rehoming. 
It is clear that over the past year the pet care industry has undergone seismic changes that will impact the future. The trends we see now will undoubtedly morph and change as the world settles into a new way of being and it will be interesting to see what 2021 and beyond will look like. 
By Emma Thompson, head of Agency at Golley Slater