Sponsored
Iris Ventures and Five Seasons co-lead Mammaly's Series-A funding round
The €14M round is co-led by consumer specialist fund Iris Ventures and food tech fund Five Seasons Ventures, with participation from pet food and consumer specialist Attila Balogh.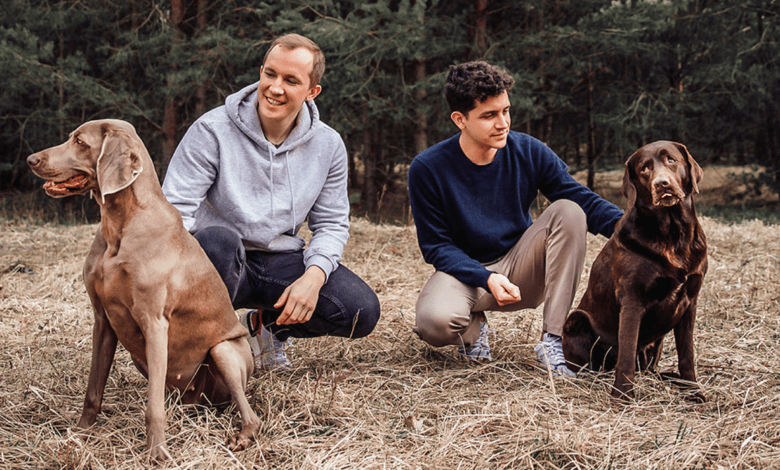 Mammaly, the leading pet supplement brand in DACH, has just closed a series A growth round of ∼€14M. The international growth equity fund Iris Ventures, which specialises in identifying disruptive next-generation consumer brands, co-led the transaction with food tech specialist Five Seasons Ventures and with participation of pet food industry and consumer veteran Attila Balogh.
Launched less than three years ago, the Company has already reached major growth milestones and intends to use this round of capital to fuel growth by investing in brand and community development, expansion of the product portfolio, solidifying its DTC business, and scaling its presence in the retail channel.
About the genesis of the Company, Stanislav Nazarenus, co-founder and co-CEO of Mammaly, said: ''While pets have individual health and nutritional needs, they are often fed mass-market one-size fits all products. Hence, many pets develop health problems, such as joint, digestive, or dental issues. At Mammaly, we approach things differently. Together with our in-house vets, nutrition experts as well as leading veterinarians specialised in pet nutrition, we create chewable pet supplements that are rich in taste and packed with functional ingredients, targeting specific pet health issues. e.g. Lucky Belly – our digestion support snack.''
Alexander Thelen, co-founder and co-CEO of Mammaly, added: "Unlike in North America, where supplements for dogs are mainstream, in Europe, this segment is completely underdeveloped. By launching Mammaly, we have taken on the challenge of building the pet supplement market across the continent. Today, we are the leading player in the DACH region, and we will leverage our first-mover advantage to further develop the brand across multiple European markets."
Montse Suarez, founder and managing partner of Iris Ventures, said: "we are seeing preventative health at the forefront of consumers' mindset and a shift in the market with respect to attitudes towards pet ownership and pet care. In this context, we are extremely excited to be backing Mammaly, a first mover in the pet supplements space combining a modern look and feel, an innovative product portfolio and a relevant content strategy".
Celia Bosch, Partner at Iris Ventures, added: "Mammaly not only has a unique strategic position, but it has a strong founding and leadership in place. Stan and Alex have done an incredible job since launch and have the right team to execute the ambitious and exciting plans in place."
Saskia Hoebee, principal at Five Seasons Ventures and board member of Mammaly, concluded: "Since our first investment in the Company in 2021, Mammaly has experienced impressive YoY and MoM growth and continues to seek new opportunities to add value to the lives of dogs and pet parents. And the most exciting thing is: we are just getting started. With our offline launch and SKU expansion we are further strengthening our leading position in the European pet supplement space."