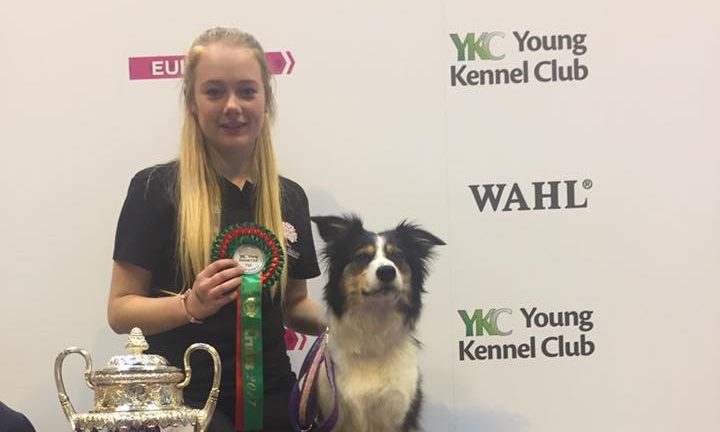 Belle Howlett and her four-year-old border collie, Ami, have been awarded YKC Jumping Dog of the Year at Crufts for the second year running. Belle has been competing with the Young Kennel Club since 2011.
Belle and Ami are sponsored by raw pet food producer Benyfit Natural. In an interview with Crufts, Benyfit Natural MD Greg Van Praagh said: "We started working with them on our recipes to make sure that their dogs are happy and healthy and doing the best that they can in their particular chosen discipline."
He added: "They're at the top of their game and we're so proud to be working with them."
Belle, who is trained by her mum, Kate Howlett of K9 K8 Dog Agility Training, previously received the YKC Sporting Talent of the Year trophy for her achievements which led her to being nominated for the YKC Shaun McAlpine Young Person of the Year Award at Crufts. This award recognises the hard-working, inspirational and selfless actions of young dog lovers.
For more information, go to www.benyfitnatural.co.uk or, to view the complete interview with Belle and Greg, click here.