Current Affairs
Energy bills to be capped at £2,500 a year from October
The policy builds on the £400 payment to households set out by former chancellor Rishi Sunak earlier this year, while an additional six-month scheme for businesses, schools and hospitals will provide equivalent support over the winter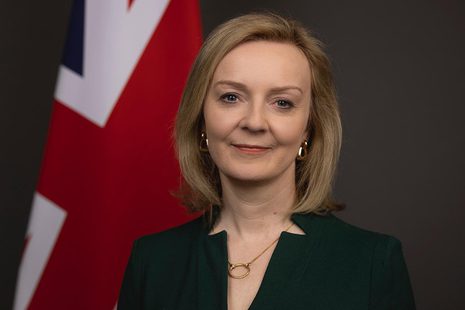 Prime minister Liz Truss has announced today that energy bills for typical households will be capped at £2,500 annually for their gas and electricity bills from the start of this coming October.  
The news comes as her first major policy announcement, and according to Sky News, the new price guarantee will last for two years in order to save the average UK household £1,000 a year in bills. 
The current price cap sits at £1,971 and was due to rise in October to more than £3,500 and further still when the next level was due to be set in January. Forecasts have previously reported that it could have gone as high as £7,700 by next April.
The new price guarantee is based on the existing price cap, combined with the £400 bills discount for all households, meaning costs will be similar to those facing the public today.
It is reported that the same level of support will also be provided to Northern Ireland, where a separate energy market operates.
Sky News also reports that the policy builds on the £400 payment to households set out by former chancellor Rishi Sunak earlier this year, while an additional six-month scheme for businesses, schools and hospitals will provide equivalent support over the winter. 
However, there is currently no cap on energy costs for businesses and a specific figure on support has not been disclosed due to differences in how the wholesale energy market operates compared to the retail market.
The price guarantee will reportedly not affect those on fixed contracts for their energy, however, ministers are "confident" discounts will be offered to those customers in due course after talks with suppliers, according to Sky News.
Truss's energy price cap plan is expected to cost tens of billions, and will be funded through more government borrowing. However, Labour argues a freeze on bills should be paid for through a windfall tax on the profits of oil and gas producers instead, according to Sky, which is something the PM has "dismissed out of hand".
The PM says the price guarantee "supersedes" the existing price cap, with the government limiting the price suppliers can charge customers for units of energy.
Truss said: "This is the moment to be bold. We are facing a global energy crisis and there are no cost-free options."