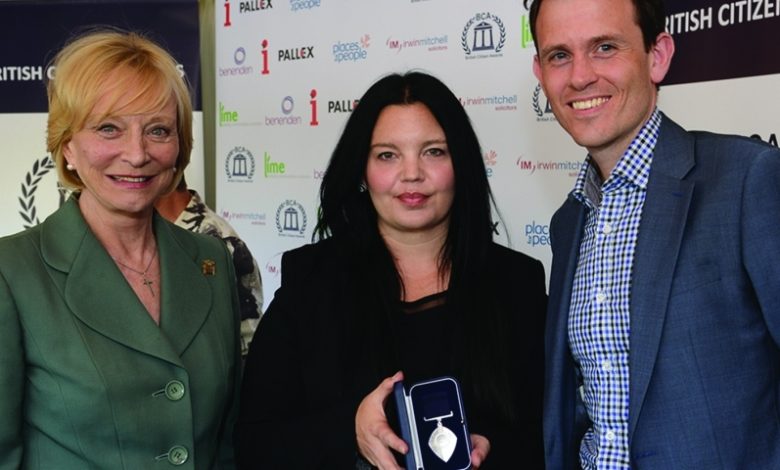 A UK based animal welfare campaigner has won the British Citizen Award for her work helping stray dogs in Borneo.
Nicky Stevens, Founder and Chief Executive of International Aid for the Protection & Welfare of Animals (IAPWA), a charity based in Buckinghamshire, has been honoured with a British Citizen Award.
Nicky Stevens explained: "I first visited Kota Kinabalu in 2009. Although I quickly fell in love with Borneo I was saddened to see so many dogs suffering on the streets of the city.
"I made a commitment to do everything that I could to help create a better future for these animals. When I returned home to the UK I set up the charity International Aid for the Protection & Welfare of Animals (IAPWA)."
In July 2014 IAPWA took over management of the city dog pound and replaced the previously used methods of canine population control with a humane alternative.
This involves neutering the stray dogs to prevent unwanted puppies being born and subjected to a life of cruelty and neglect and providing any additional veterinary treatment that is required.
Thanks to its supporters, IAPWA has so far been able to provide veterinary care to more than 1,200 street dogs.
In addition to managing the dog pound, IAPWA provides a rehoming service to dogs that are unable to cope on the streets and engages with and helps educate the local community about responsible pet ownership.
Hilary Devey CBE, Founder of Pall-Ex and Patron of the British Citizen Awards, said: "These awards help elevate the stories of British people who are making a real, and often overlooked, contribution to society. Too often, these individuals do not get the credit that they deserve – and are too modest to seek recognition – and I am proud to play a part in celebrating them."
For more information please visit  www.iapwa.org