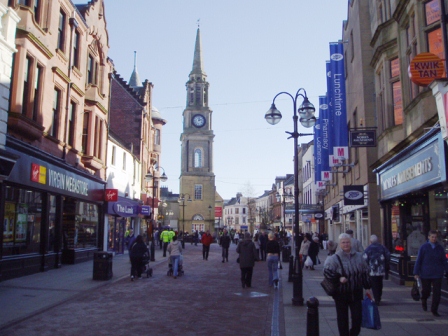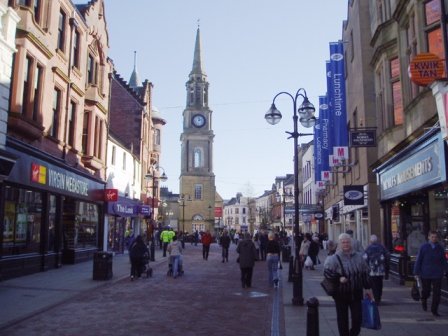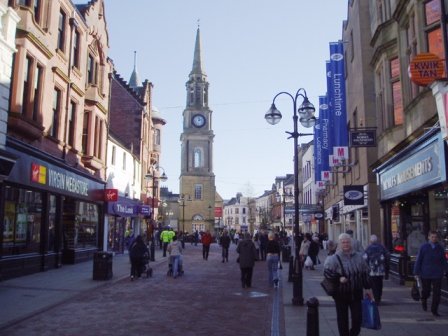 Britain's high streets are "holding steady" despite the financial freeze, according to BDO's High Street Tracker for June.
In its latest report, BDO revealed that mid-tier retailers saw like-for-like sales rise 1.1 per cent year-on-year despite continuing economic uncertainty and the wettest June ever recorded on the Isles.
The Queen's Diamond Jubilee lifted both the nation's spirits and spending on non-fashion, with a 4.2 per cent year-on-year rise posted over the long weekend.
Summer fashion suffered from a lack of demand because of the wet weather, resulting in retailers discounting products to maintain a steady increase of 0.5 per cent.
Don Williams, national head of retail and wholesale at BDO, said that the "continuing stream of bad news including the Euro crisis is continuing to put a serious dent in consumer confidence," and whilst believing that regular consumer spending sprees will be down for the foreseeable future, he is hopeful that the Olympic Games will give the high street a much needed boost over the next three weeks.
"The hope for many is that the London 2012 Olympics will provide enough of a spark to create an upturn in spending that will offset the negatives brought on by the poor weather and gloomy macro-economic trends," he said. "The high street is holding steady from a sales perspective, and that's no mean feat given the various headwinds that are faced by retailers and consumers alike."