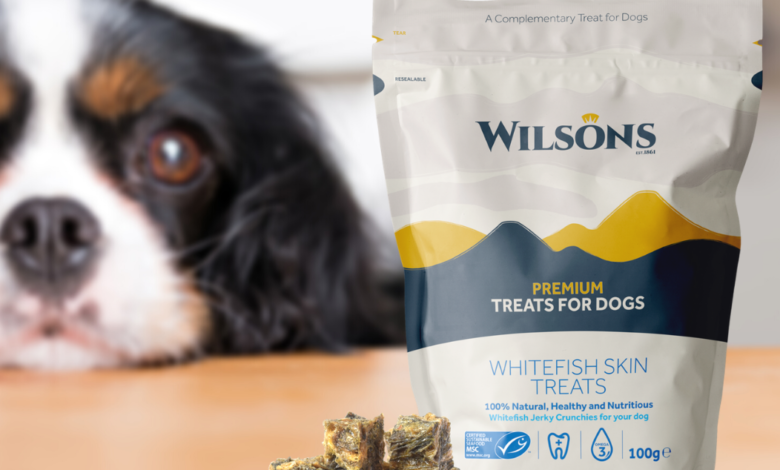 Wilsons Pet Food has released its new range of Whitefish Skin Dog Treats online and in stores.
The new range includes 100% natural fish skins, all sustainably caught MSC fish from Grimsby in the UK and includes extra vitamins and nutrients found naturally in fish.
Wilsons said its natural rough texture aids reduction in tartar buildup on dogs teeth, making it a natural dental aid, is low in fat to support weight control and helps support a healthy coat and skin. These treats are perfect as a training aid or as a healthy snack.
Head of sales, Dan Griffin, said: "At Wilsons, we are so proud that everything we sell is made in the UK and 100% natural, this is why it has taken some time to select the right treats. 
"Wilsons Whitefish Skins are sustainably sourced, 100% Whitefish cubes from Grimsby which have great benefits for your dog's teeth and all-round health from its natural oils. At a very affordable price we see this product becoming a staple on many pet shops shelves and in homes across the UK."
Having produced pet food for over 150 years, Wilsons Pet Food currently offers a range of cold pressed and raw frozen dog food which is made and pressed in their purpose-built factories in Scotland.