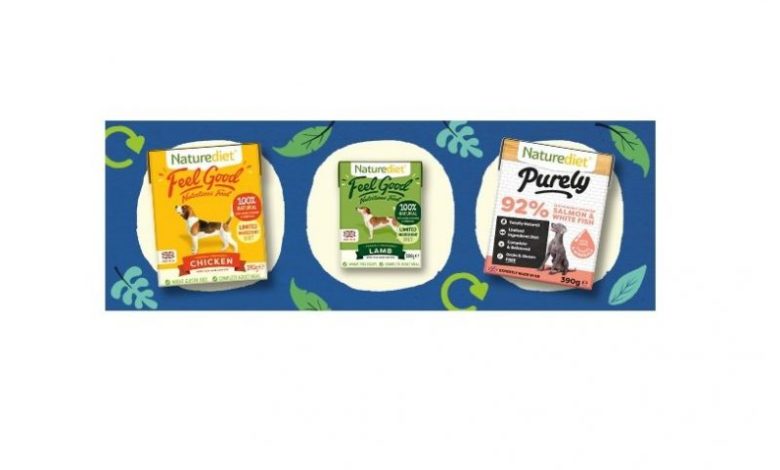 The Naturediet Feel Good range of healthy, 100 percent British made wet food for dogs has introduced a new smaller 200g pack for small breeds, available to purchase from late February.
Naturediet have also recently launched their Purely range in the new eco-conscious packs. The Purely range is a simple 92 percent meat recipe that provides a nutritionally balanced complete feed for adult dogs and is available to order in 390g.
Honoured with the Award for Sustainability at the 2018 Pet Industry Federation Award, the independent British dog food manufacturer have invested in the revolutionary new packaging format and are switching from plastic trays to recyclable cartons made of FSC certified paperboard. Naturediet are the first pet food manufacturer in the UK to be able to produce wet food in Tetra Pak and the third pet food manufacturer in Europe to specialise in this technology.
Available exclusively to pet specialist retailers, the new Naturediet ranges are available to order direct or from Bestpets (transfer orders can be taken at PATS). Naturediet will be offering exclusive discounts of up to 20 percent off at PATS Sandown.