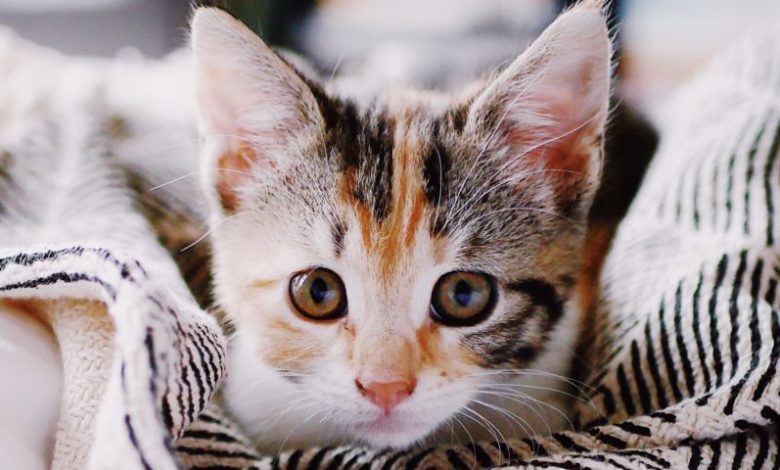 A kitten from London has beaten nationwide competition to be crowned 'Kitten of the Year 2018', in an annual competition run by food brand, Hill's Pet Nutrition.
Fifi from Ealing was chosen out of over 450 kittens to gain the title in the annual competition, which encouraged pet owners across the country to submit the best snap of their furry feline friend.
Kate Lawson, Fifi's owner, adopted her in April this year after she was abandoned by her mother, and she fell in love with her playful and mischievous personality straight away.
Lawson said: "It was Fifi's relaxed nature that encouraged us to take lots of pictures of her, filling our phones with hundreds of snaps! I stumbled across the competition on Instagram and thought it would be a shame not to share some of the beautiful photos we'd taken of her so far. We were overjoyed when we found out that Fifi had won Hill's Kitten of the Year 2018."
Fifi wins the chance to be the face of Hill's Science Plan kitten food adverts, as well as a six-month supply of Hill's pet food, which is specially formulated to provide high-quality, balanced nutrition and will aid in Fifi's growth and development from kitten to cat.
Cat Stanley, brand manager of wellness at Hill's Pet Nutrition, UK and Republic of Ireland added: "We loved all the entries in this year's competition and are delighted that so many people took part. We are thrilled to be supporting Fifi on her journey from kitten to cat with a nutritional and balanced diet of Hill's Science Plan, and we can't wait to follow her journey over the next six months."