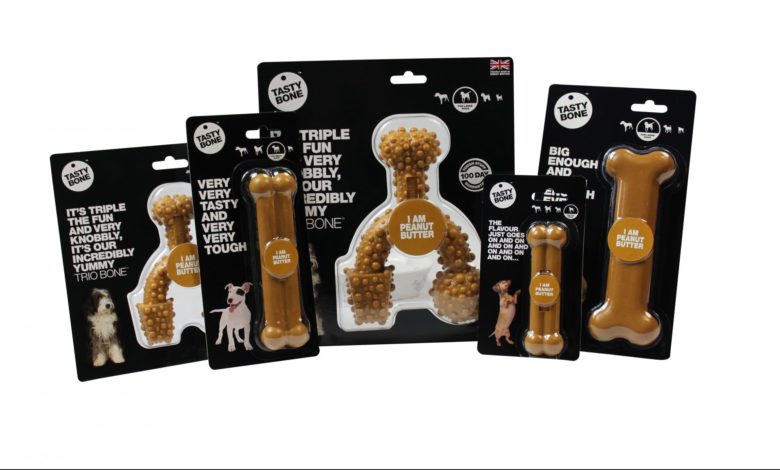 TastyBone, the UK manufacturer of nylon and rubber chews and toys, has launched a new flavour. The brand has added a sweet treat for dogs to the ever-growing range of nylon bones.
Made from 100 percent virgin nylon, TastyBone has introduced Peanut Butter flavour to the existing range which uses human grade flavours. TastyBone is non-biodegradable and there is no animal content, no salt, no sugar, no additives and no preservatives.
"The new flavoured bone comes as Peanut Butter becomes an increasingly popular treat for dogs," said TastyBone product manager Lynsey Aspinall.
"Dogs have a sweet tooth just like us and TastyBone is packed full of irresistible flavours with zero calories, meaning dogs can satisfy their urge to chew without concerns about sugar content."
The UK-made Peanut Butter flavoured nylon bone comes in an array of different varieties including the bestselling Trio Nylon Bone and Toy, Small and Large Nylon Bones.
TastyBones are designed to improve and maintain good oral hygiene and gently reduce plaque and tartar build-up. RRP ranges from £4.25 to £13.99 and are available to order now with the Pets Choice sales team by calling 01254 54545.
For more information visit www.tastybone.com, tweet them @TastyBone_UK or contact TastyBone on Facebook via www.facebook.com/tastybonecompany/.