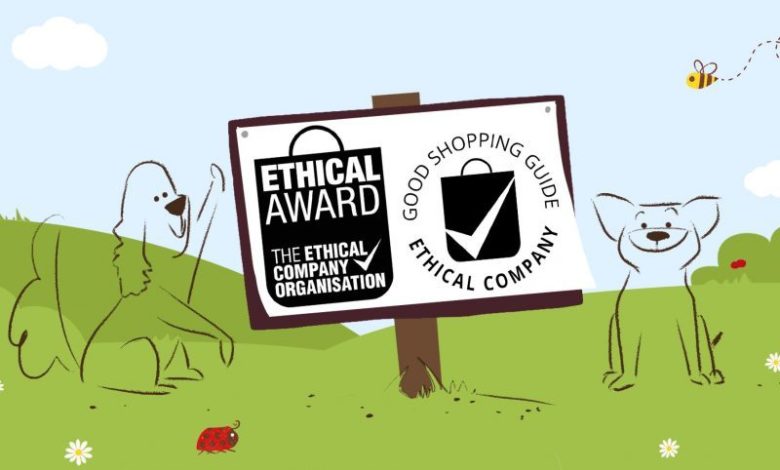 Dog kibble manufacture Edgard & Cooper has been added to the Top Ethical Companies section of The Good Shopping Guide.
The business has received a high-ranking Ethical Company Index of 86 from The Ethical Company Organisation.
Edgard & Cooper was inspired by two dogs of the same name. The company's three human entrepreneurs developed a kibble for dogs using 100 percent fresh meat. Since launching, the team has been conscious of their mark on the planet and keep a low ecological footprint.
Louis Chalabi, one of the founders, said: 'This accreditation means so much to us as it is a testament to our holistic approach to pet food.
"We took three years to develop the product range to make sure every aspect is transparent to our customers – take a look at the back of our packs to see our honest, fresh and no-nonsense ingredients!"
To gain the accreditation, Edgard & Cooper places the following values at the heart of its business
Environmentally friendly: locally sourced fresh meat means fewer food miles and a lower carbon footprint
100 percent biodegradable, compostable packaging using water based inks reduces the company's overall impact on the environment
Organic farming ensures a higher standard of living for livestock, improves the soil and encourages an abundance of wildlife
Doing it for the dogs! 10 percent of all profits are donated to animal charities, to help dogs less fortunate
Nutritious and natural recipes filled with holistic ingredients to keep dogs healthy from nose to tail