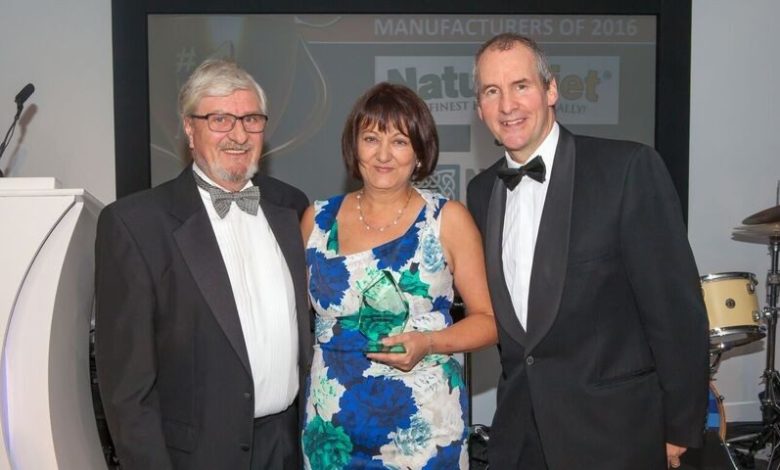 Family run company Naturediet is celebrating 40 years in business. Founded in 1976 by Robin Orrow, its vision was to produce a healthier, more natural food for dogs than the contemporary feeds of the time.   
After two years of  research, Naturediet produced a shelf stable version of the quality raw food. The company was determined that cooked food would also be free from artificial preservatives, chemicals, flavour enhancers or colourants.
The ingredients included the development of a special fibre system to aid digestion and stability along with his own blended natural antioxidant system.
In 1990, due to the increase of sales, Naturediet installed its first thermoformer for in line form, filling and sealing of pet foods in retort stable packaging and retort cooking line. To this day Naturediet uses the same unique packaging, which has received two patent approvals.
Reducing carbon footprints
New premises were acquired in 2013. Naturediets took steps to keep its carbon footprint low:   
The factory is located geographically close to its main market reducing miles driven in delivery

Raw materials are sourced in the UK

The production line contains all the latest and most energy efficient machines which reduces electricity and water consumption

The patented pack uses 17 percent less plastic than some competitors' trays to store the equivalent amount of feed

The company is implementing a cycle to work scheme
In addition to offering existing products in a new, smaller format the new factory seen the launch of new dry food and semi moist treats to complement its wet food offering.
The final accolade for Naturediet and more importantly for Robin this year, was to be presented with the Manufacture of the Year Award 2016 at the Pet Industry Federation Awards at Wokefield Park in Reading.