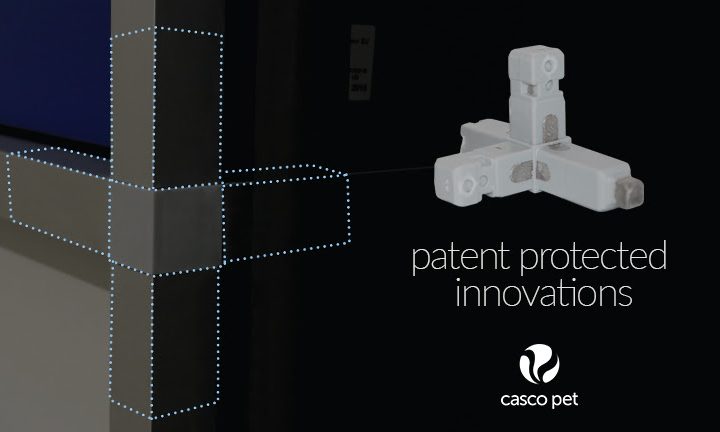 CASCO Pet's latest invention aims to make aquatic systems even safer. The company has been granted a patent for its proprietary "CASCOConnector". The connector provides a single and safe discharge to earth of any electrical current, in the event of the failure of an electrical component within the aquatic system.
Instead of insulating each joint, so that an electrical leak could result in part of the rack being 'live', this exclusive and now patented connector joins CASCO's aluminium profile systems together. It has a similar structural strength to that of a welded rack. It ensures the entire structure remains as a 'connected' frame, earthed in one place.
Richard Burton, development director at CASCO Pet, commented: "We are proud to be the only company providing a commercially available aluminium connecting system that allows for friction fit, high weight loading and electrical conductivity. Another clear example of our commitment to innovation and to setting the highest of industry standards".
Richard was recently promoted to development director and is now responsible for CASCO subsidiary businesses, and their integration within the Global CASCO Pet business.
CEO, Matthew Bubear said: "Richard has been with CASCO Pet for over six years, he has a proven track record of leadership and effectiveness and has played a pivotal role in our recent growth".