Products
Barney's Biscuit Boxes raise awareness of puppy farming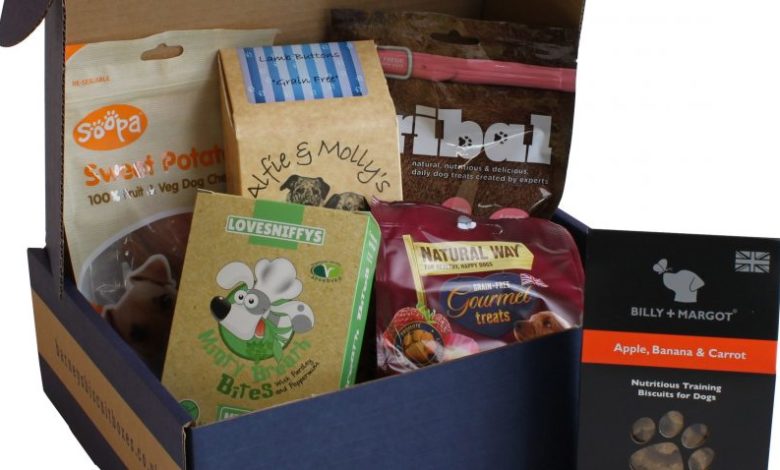 How can you pamper pooches and raise awareness of animal welfare? Matt Stanley, the creator of Barney's Biscuit Boxes, has found a solution.
Each of his Biscuit Boxes contain a variety of treats for dogs. All products are made from 100 percent natural human-grade ingredients, no additives, preservatives or derivatives.
Following the purchase of a box, the company donates to the customer's favourite dog rescue and a fund created for veterinary costs of dogs rescued from closing puppy farms. The boxes also contain basic information on puppy farming to raise awareness among customers.
"We're a business with charity at its heart," said Matt. "Our objectives are:
1. "Raise awareness of the Puppy Farming Industry – so less people are duped by the industry and hopefully less dogs will suffer
2. "Promote adoption of dogs from rescue – over 110,000 dogs are in rescues or pounds around the country at any one time
3. "Raise funds for dog rescues – so they can rescue more dogs and provide the ones in their care with the medical attention they require
4. "Raise funds for veterinary costs of puppy farmed dogs – provide donations to rescues that are charged with rehoming dogs rescued from closing puppy farms
5. "Provide dog owners with healthy dog treats – showing them there is a good range of healthy, natural treats they can feed their dog whilst also helping those less fortunate".
Barney's Biscuit Boxes offer a range of products, including hampers for puppies, dogs of different breed sizes and dogs with special dietary requirements. For more information go to www.barneysbiscuitboxes.co.uk.
Barney's Biscuits Boxes will be creating dog treat advent calendars for Christmas 2016. Retailers interested in stocking the calendars can contact Matt on barney@barneysbiscuitboxes.co.uk.