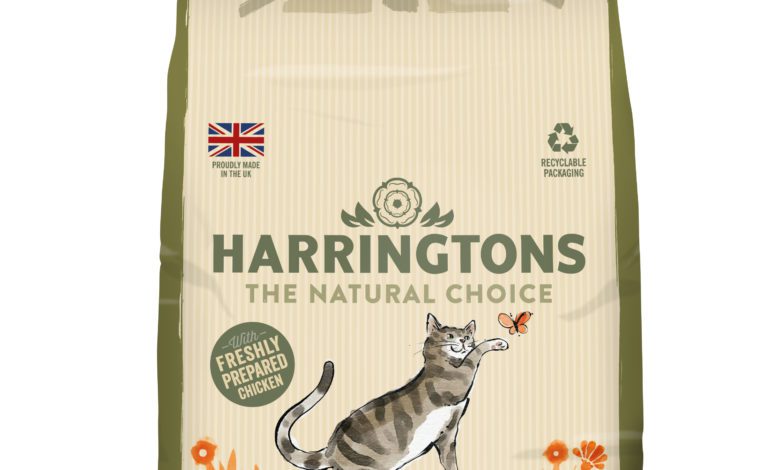 Pet food brand Harringtons has announced the launch of its new dry food range.
The new range aims to add category value through a product "having listened to cat owners' preference for fresh chicken in a higher meat content than declared by traditional brands".
Dan Reeves, Harringtons marketing manager said: "Cat food is a declining sector dominated by legacy brands and we believe that Harringtons 'natural for all' credentials can be a powerful disrupter and prove a popular mainstream choice for cat owners.
"All-natural ingredients are now the main purchase driver for consumers and the UK-produced Harringtons brand has a proven mix of quality ingredients and affordability to deliver everyday natural goodness."
The range is available in chicken and salmon flavours.
The company said the product concept "scored well with shoppers", built on already positive brand perceptions amongst buyers of Harringtons cat food and was judged a "perfect fit with the Harringtons brand".  
In addition, the research showed consumers  were willing to spend more and the new range was positively distinctive in offering something new to the shelf.