Events
PATS Sandown celebrates seminar line-up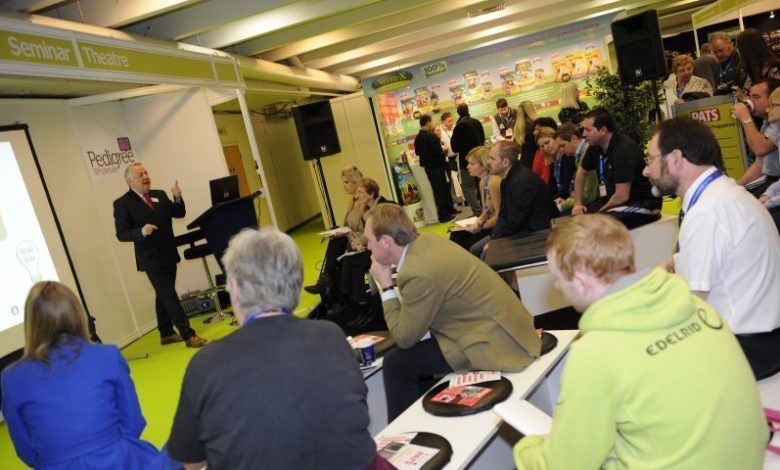 Seminars are expected to be one of the star attractions at pet trade show PATS Sandown. The event, which takes place from March 22 to 23, has secured a range of expert speakers for the two day event. Pet retailers can pick up ideas on new lines, approaches and profit potential.
"One of the easiest ways to discover new ideas that could help boost your business is to attend the free seminars at PATS," said organiser Annie Foord.
"If there's a subject that catches your eye then make a mental note of the time or write it down in your diary so you don't miss it.
"Most seminars last half-an-hour so there's no time to become bored. In fact, because of the time limit, there's a lot of information packed into such a short session and often it's a good idea to take notes or write down bullet points. Usually, the speaker will take questions at the end of the talk."
The free-to-attend talks, produced in association with Pedigree Wholesale, will take place in the Seminar Theatre in the Esher Hall of Sandown Park Exhibition Centre on both days of the show.
Seminar topics will include: top tips for your independent retail business; driving growth in independents; retailing raw pet food; how to embrace the Digital Revolution; and using social media to build a loyal customer following.
Pet professionals attending a special seminar on why pet healthcare is important to your business, by animal healthcare specialists Merial, will also have the chance to earn Continuing Professional Development (CPD) points. The CPD points will go towards the ongoing development of Suitably Qualified People (SQP) working in the pet industry.
Registration for the show is free. Go to www.patshow.co.uk for more information.