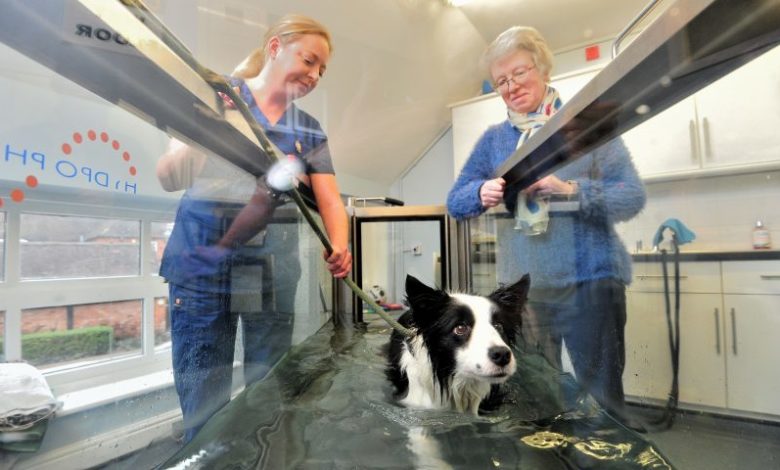 A former winner at Crufts has regained the ability to walk following life-changing hydrotherapy rehabilitation to treat a serious leg injury.
Border Collie Tiegen's show career was cut short after she suffered an injury to her cruciate ligament while training. Her owner's thought the 12 year old would never be herself again; until she started treatment with Severn Veterinary Centre's hydrotherapy team.
By regularly using the underwater treadmill at the practice at Berkeley House, Worcester, Tiegen was able to regain strength in the leg.
Owner Karen Milton, who lives in Halesowen with her husband Stuart, said: "The damage to her cruciate was so bad that she struggled to put her leg down properly. After she had surgery we learned that hydrotherapy was a good way to slowly build up strength in the muscle, so we got in touch with Severn and they showed us their water rehab facilities.
"Tiegen never used to like water but she soon got familiar with being it and now whenever we go near it she is desperate to jump in."
During her career, Tiegen won almost 200 Kennel Club agility classes, and was part of the group to win the Crufts team award in 2012. Due to the injury and the pooch's age, the Miltons have retired her from competition.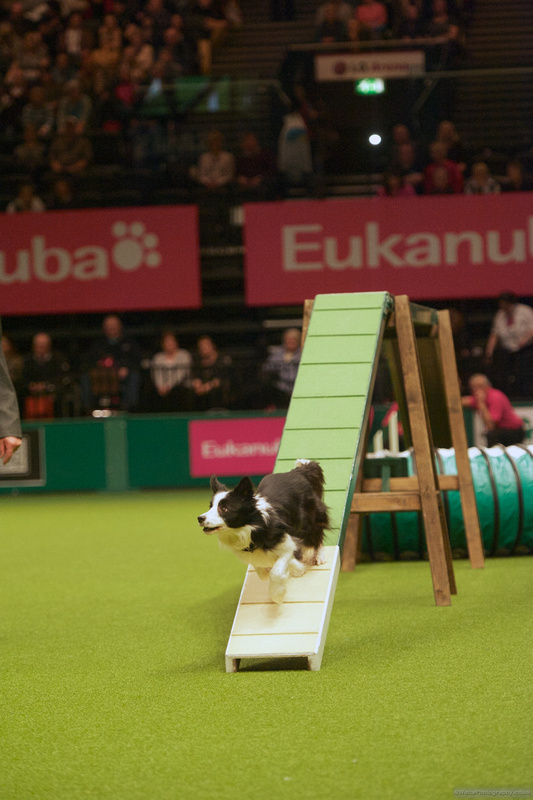 Hydrotherapist at Severn Vets, Natasha Cooper said: "If a pet has a problem with their cruciate ligament, with hydrotherapy treatment we can help it heal faster and relieve the pain the pet is suffering. The underwater treadmill allows a dog or cat to exercise whilst being supported by the buoyancy of the water. This actively rehabilitates walking and trotting movements within patients.
"Tiegen was very responsive to the treatment and her owners were pleased with her progress. She looks great for her age and is now able to walk and run again and even comes back for treadmill sessions as she enjoys it so much and this is great for her general health and wellbeing."
Cooper has been leading the hydrotherapy treatment at Berkeley House since 2008. During this time, she estimates 18,000 treatments have been carried out, mostly on dogs. Clients attend for a range of reasons from arthritis, joint displacement and injuries to pre and post-operative recovery, weight management and even general fitness and relaxation.