Retailing
Luxury pet store opens on King's Road
The site encompasses three storeys of 'indulgent' dog services and experiences, and is located near to Love My Human's flagship retail store and grooming parlour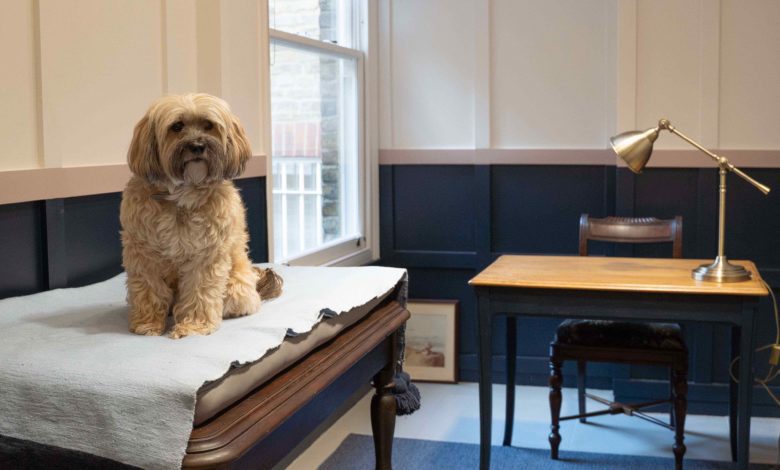 Sloane Stanley has launched the 'Love My Human Townhouse', a "one-of-a-kind concept" from luxury pet lifestyle brand and grooming parlour, Love My Human.
The debut site, which is located on the King's Road in London, encompasses three storeys of "indulgent" dog services and experiences, and is located near to Love My Human's flagship retail store and grooming parlour. 
The ground floor houses a dog-friendly café and deli, which offers 'puppachinos' created by dog nutritionist Anna Webb, alongside an all-day breakfast and lunch menu for customers. 
The site's first floor is fitted out as a 'Doggie Daycare' space, offering supervision for dogs of all ages and sizes to be cared for.
The second floor is home to consultants from the International Association of Animal Therapists, operating within five therapy rooms specially designed to "comfortably accommodate" dogs for treatments such as reiki and canine acupuncture. 
In addition, a 550 sq. ft gated roof terrace, laid with high-grade artificial grass, will host outdoor playtime activities for dogs. 
Hannah Grievson, head of Property at Sloane Stanley said: "We are delighted to provide the support and platform for Love My Human to expand its presence on the King's Road with this entirely unique Townhouse concept. 
"With such considerable uptake in pet ownership and spend over the last 18 months, we expect this pet-oriented site to prove popular with both two-legged and four-legged patrons. We look forward to seeing the Love My Human Townhouse thrive alongside the brand's flagship store."   
Jenny Matthews, founder of Love My Human added: "We are thrilled to have officially opened the doors to our new site on the King's Road, following the success of our nearby flagship. Sloane Stanley has provided us with the opportunity to push the boundaries with this Townhouse concept, to create an iconic Chelsea destination for dogs and dog-lovers alike to enjoy a luxurious and holistic experience."