Events
Crufts winner moment disrupted by PETA protest invasion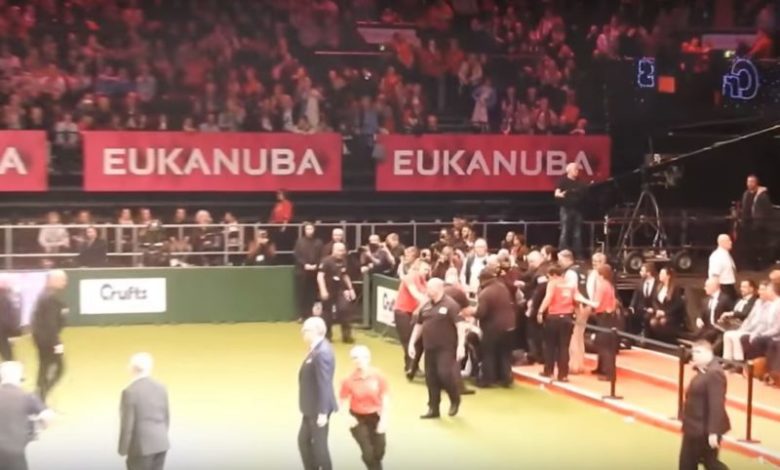 The announcement of the winner of Crufts 2018 was disrupted when PETA activists stormed into the arena during the live show broadcast.
PETA claimed responsibility for the the disturbance which was shown live on Channel 4, where two protesters ran into the NEC Birmingham objecting to breeding. They held signs which read: "Crufts: Canine Eugenics".
Yvette Short from Edinburgh protected her winning pooch, two-year-old Whippet Tease as the protesters were wrestled to the ground by security.
A Crufts spokesperson said the intruders "scared the dogs and put the safety of both dogs and people at risk in a hugely irresponsible way".
The PETA UK Twitter account tweeted: "#Crufts encourages the extreme breeding of deformed and disabled dogs. Many spend their whole lives in pain because breeders are obsessed with these "ideal" physical traits 💔 http://petauk.org/cruftsiswrong."
No dogs were harmed during the incident.