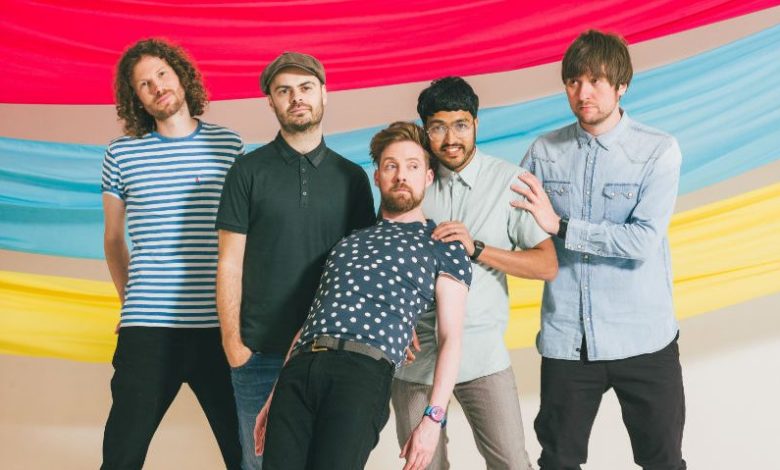 Pet-loving music stars Kaiser Chiefs, Jessie J and The Vamps are all taking to the stage for a brand new charity festival to celebrate the nation's love of pets and raise funds for their care.
PDSA PetLife Festival '18 is a festival in a day, designed for both music fans and pet-lovers alike, combining great music, entertainment and attractions.
Staged in Cheltenham on Sunday 6 May next year, all proceeds will go to PDSA, the UK's leading pet wellbeing charity.
PDSA, which is marking its 100 year anniversary, provides life-saving vet care to more vulnerable pets than any other animal charity in the UK.
Multi-platinum-selling Jessie J, whose new album R.O.S.E. is released next year, said: "Pets are a wonderful part of our lives. My dog, Jackson, makes me smile every day. As well as raising funds for a great cause, PDSA PetLife'18 combines people's love of pets and music; two of my favourite things! I simply can't wait."
Kaiser Chiefs, who are back in the studio recording their seventh album, will also be performing.
The band's frontman Ricky Wilson, owner of Labradoodle Norman Reedus, said: "Two things the UK loves are pets and music, so why has no one thought of this before? We're all looking forward to PDSA PetLife'18 and raising funds and awareness for PDSA to continue its great work."
James McVey from The Vamps, whose album Night & Day topped the album charts in the summer, added: "My cat Mickey means the world to me. I know I can provide the vet care he needs, but not everyone is so fortunate and that's why PDSA is so important. We're all looking forward to this special gig and raising much-needed funds for such a great charity."
PDSA PetLife'18 takes place on Sunday 6 May 2018 at Cheltenham Racecourse and promises to be a great day out with music and entertainment for all the family. And as pets are such an important part of so many families, there are also a limited number of places for dogs to join in all the fun of the festival too*.
PDSA's group head of marketing, Carroll Hutchings, said: "PDSA PetLife'18 will be a great fun family event. We have a fantastic line-up and we're grateful to Kaiser Chiefs, Jessie J and The Vamps for supporting us to make this festival-in-a-day possible. As well as being a brilliant day out for music and pet-lovers alike, there's also the very serious aspect of raising funds for, and awareness of, the important work PDSA does. We help more pets and their owners than any other charity in the UK. But there's so much more to be done and PDSA PetLife'18 is a wonderful way for new supporters to help us to improve the wellbeing of pets in our society. By joining us on the day, you'll not only have an amazing time, you'll also be helping us to spread the word about PDSA and our vital work."
Jan McLoughlin, PDSA director general, added: "As long as there are pets in need, there is a need for PDSA. Since we were founded 100 years ago, the world has changed so much. Yet we remain a lifeline for hundreds of thousands of the UK's most vulnerable pets – and their loving owners. Throughout our incredible history we have relied on the generosity of the public to support our invaluable work in saving, protecting and healing pets. The money we raise from events like this, alongside all of our other fundraising and awareness activity, will help ensure we can be here for vulnerable pets for the next 100 years."
Lee Moulson, regional head of sales at Cheltenham Racecourse, said: "Everyone at Cheltenham Racecourse is so pleased to be working with PDSA to put on PetLife'18 and we are looking forward to hosting this fantastic event.  With such a strong line-up it is going to be a wonderful event and one that all the family will be able to enjoy. As well as being a great day for all involved, it is an opportunity to generate vital funds for a much-loved charity that carries out very important work."
Tickets for PDSA PetLife'18 are on sale now at PetLife.org.uk.