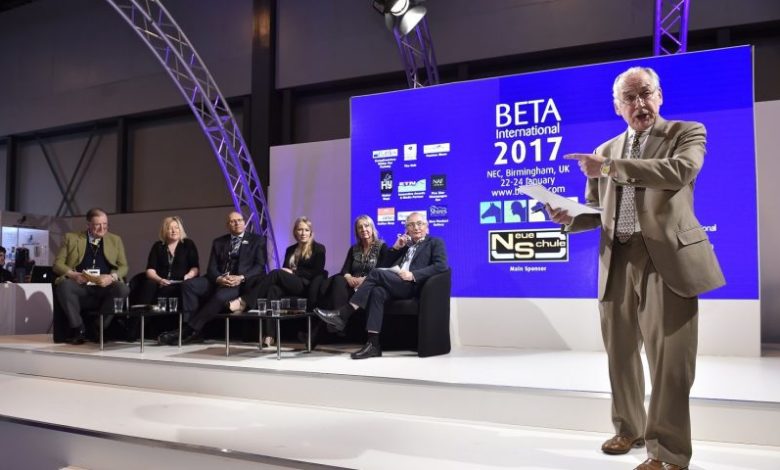 BETA International 2018 has announced the judging panel for its Innovation Awards. The accolades will reward new products possessing flair, creativity, cutting-edge technology and inspirational invention.
Each judge is an expert in his or her own field and selected for their depth of knowledge and expertise. For the 2018 competition, those responsible for selecting winners for each of the award's eight categories are:
Clare MacLeod – independent consultant equine nutritionist.

Michelle Miller – master saddler and harness maker, and owner of M Miller Saddlery.

Tracey Morley Jewkes – managing director of Blacks Vets and natural dog grooming product company Born to Bark.

Wendy Beal – retail manager at R&R Country's store in Melton Mowbray, Leicestershire.

Wendy Hofstee – vet and owner of equestrian holiday company Unicorn Trails.

Allister Hood – celebrated show rider and producer, and winner of this year's HOYS Champion Cob on Our Cashel Blue.
"The Innovation Awards are an extremely important part of the show and have been the launch pad for many successful equestrian products," said BETA International organiser Claire Thomas.
"Our judges play a crucial role in considering all aspects of the entries, including their commercial viability. Winning an award is a massive achievement for companies that have often invested heavily in the production of a product and we always make sure that we have the right people for the job."
Sponsored by BETA International's official media partner, Equestrian Trade News, the Innovation Awards are designed to reflect the show's diverse range of exhibitors and feature the following categories: Country Clothing & Footwear, Feed & Supplements, General, Horsecare Equipment & (Horse) Clothing, Pet Products, Rider Clothing & Footwear, Saddlery & Tack and Safety & Security.