Events
Harry Eckman of Changes for Animals celebrates award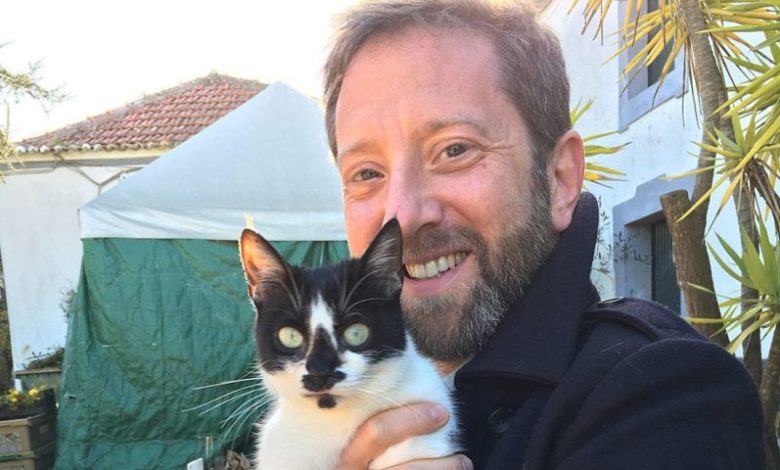 Harry Eckman of Changes for Animals is celebrating winning International Cat Care's annual Cat Welfare Award. He received the plaudit at the Ceva Welfare Awards on April 6, 2016, at the Burlington Hotel in Birmingham.
Claire Bessant, Chief Executive of International Cat Care handed over the award. She commented, 'Harry has an experienced, practical and compassionate approach to improving animal welfare and has championed cats and invested in a strategic approach to undertake and monitor projects, sharing information so that we can all learn from them. Congratulations Harry'.
International Cat Care first met Harry when he volunteered to help train delegates on its trap, neuter and return (TNR) workshops in Portugal. Harry provided practical training and facilitation support on the cat welfare management for vets, nurses and animal welfare professionals. His expertise ranged from strategic planning and government liaison, to teaching the patience and techniques required to trap cats.
After years of gaining experience working with many different welfare organisations, Harry co-founded Change for Animals Foundation in 2011. The charity's areas of work include humane companion animal management in Portugal, dog meat trades in SE Asia, wildlife in captivity, small NGO capacity development and support, lobbying of governments for sustainable legislative change and public policy enforcement, and welfare improvement.
Harry also undertakes research and analysis to support best practice standards in monitoring and evaluation of projects.
Harry's work in Portugal has contributed to changes in legislation, collaboration across organisations and improvements in welfare.