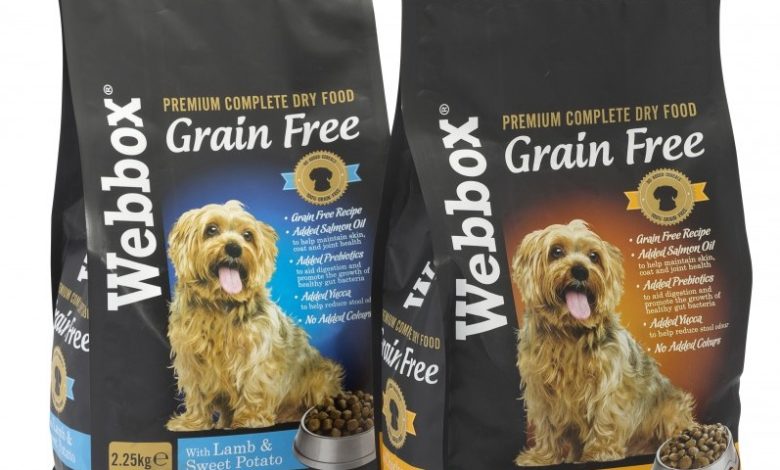 Webbox pet food has created a new range of products for dogs. Webbox Grain Free Complete includes both wet and dry varieties and offers a premium food for dogs that suffer from grain or gluten intolerances.
The range uses potato and sweet potato as alternative carbohydrate sources. Webbox Grain Free is hypoallergenic and nutritionally balanced. It has a high meat content and contains essential vitamins and minerals as well as rosemary, marigold and citrus extract that are natural sources of antioxidants.
The products are available in core flavours; Lamb and Sweet Potato, and Chicken and Sweet Potato. The RRP for dry dog complete food is £5 for a 2.25kg bag and RRP for wet dog complete food is £1.50 for a 400g tray.
For further information visit www.webbox.co.uk.