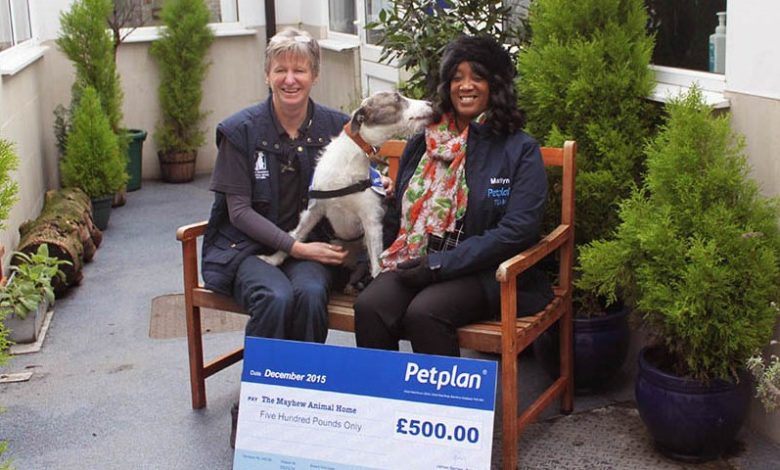 A prize draw donation has helped to feed hungry homeless animals.
The Mayhew Animal Home in Kensal Rise has begun the New Year with a skip in its step thanks to a £500 donation from Petplan.
Each month, Petplan randomly selects one of its registered animal charities in a prize draw to receive a cheque to put towards helping the animals in its care.
Head of animal welfare, Gillian Notton, said: "It was a big event when we found out that we'd won. The mild winter meant kitten season came much earlier than usual and lots have turned up at our door. With so many hungry mouths to feed, we're very grateful for this donation and we plan to put it towards cat food and housing for our new arrivals."
The Mayhew Animal Home is a rescue and rehoming centre, dedicated to helping dogs and cats in need. It also engages in community outreach programmes to educate the public about many animal issues, including the importance of neutering.
Petplan's head of marketing, Isabella von Mesterhazy, says: "At Petplan we work with over 1,200 manimal charities, more than any other pet insurer. We understand the challenges animal welfare organisations face and provide four weeks' free insurance to anyone rehoming a pet from one of our animal charities."
If you're interested in finding out more about Mayhew Animal Home visit www.themayhew.org