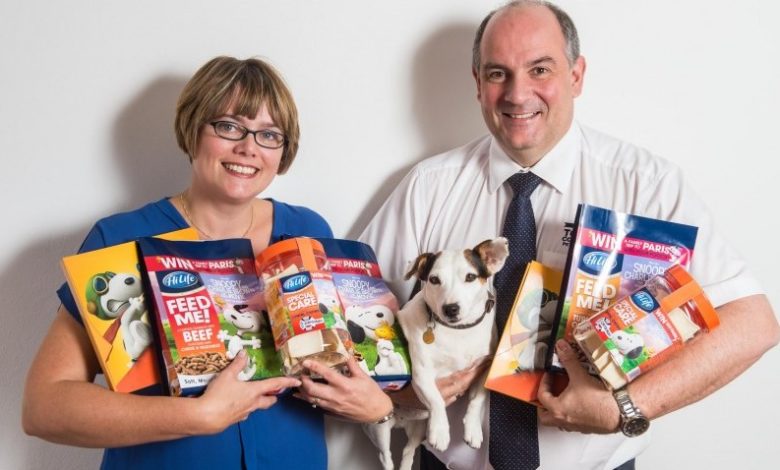 Melton Mowbray's Town and Country Petfoods is working in partnership with movie giant 20th Century Fox to promote brand new film Snoopy and Charlie Brown: The Peanuts Movie.
Selected products from its HiLife range of dog food are being redesigned to feature iconic characters from the film. These will be seen in stores during the countdown to 'Snoopy and Charlie Brown: The Peanuts Movie' launch on 21st December.
Town and Country marketing director, Peter Parkinson, said: "We're really proud to be partnering with 20th Century Fox in the launch of its latest film. Everybody loves the Peanuts comic strip and I'm certain Snoopy and Charlie Brown: The Peanuts Movie will prove equally popular."
To give the trade an exclusive promotion, we've decided to run a store window competition with a large super cuddly Snoopy as the prize. To be in with a chance of winning, retailers should send a photo of their Snoopy and HiLife display via email to
tradecomp@hilifepet.co.uk.
The winner will be picked at the end of November and Snoopy will be posted out in early December – just in time for
Christmas
and the film's release.
For more information, visit www.hilifepet.co.uk