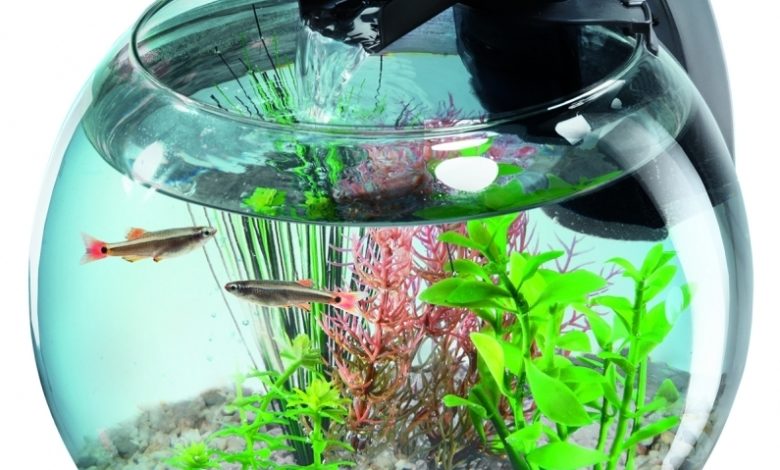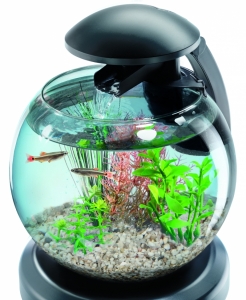 Tetra, the global fish product leader, is launching an innovative new aquarium into the UK, following substantial sales success across Europe in recent years. The Cascade Globe is launched in direct response to consumer demand, making fishkeeping more accessible and aiming to attract more consumers into the hobby.
Cascade is a design-led globe, aimed to fit in with the modern day lifestyle of many consumers, where space and time are at a premium. The aquarium can conveniently sit on kitchen surfaces or office desktops, within living rooms or bedrooms, making it the most flexible of aquariums. The Tetra Cascade Globe is a glass aquarium with filtration system to ensure clean water and fish well-being at all times. Tetra have launched this new product to the UK with the aim to help make the fishkeeping hobby trendy again, driving further footfall into stores as well as generating additional and regular sales through cartridges, food and care products.
The aquarium comes complete with the highly effective EasyCrystal 100 Filter, which efficiently removes waste and ensures optimal water quality. The replaceable cartridges combine the benefits of high performance and convenience, ensuring fast and clean filter replacement and ultimate ease of use for the consumer. The Cascade Globe is integrated with an impressive lighting unit. Eight LEDs are positioned directly above the tank for optimal distribution of light. A single low voltage power cord supplies both light and filter.
The Cascade Globe can be set up for specific species of subtropical fish, freshwater shrimps or plants: crucially those that can live at room temperature water. To assist with the set-up of the aquarium, detailed instructions accompany the product. These also advise consumers to speak with their local aquatic retailers for advice on the specific species that can live in the aquarium (Goldfish and Betta for example are not suitable inhabitants).
The Cascade Globe has an RRP of £49.90. For more information about Tetra, visit http://www.tetra.net/en