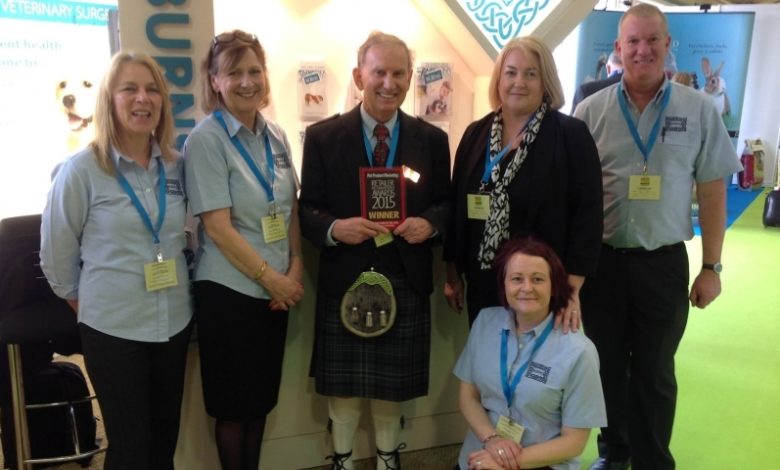 Burns Pet Nutrition has reason to celebrate. The pet food company based in Kidwelly, Carmarthenshire, has won four awards in four months.
In December 2014, Burns appeared in the top three best dog food categories in the Your Dog Magazine Product Awards for 2014/15. Burns Original, was named Best Dry Dog Food, Burns Weight Control+ was awarded Best Specialist Dog Food and the Burns Penlan Farm range received Best Wet Dog Food. This is the second year that Burns has come top in the reader-voted awards.
Two products were also highly commended – Burns Sensitive+ in the specialist food category and Burns Kelties for Best Dog Treat.
'There aren't any complicated ingredients in Burns', said Nutritionist Fiona Firth. 'The winning formula is just simple, natural pet food, which promotes a healthy digestive system, skin and coat as well as being extremely easy to digest.'
These successes were followed by a fourth award in March. Stockists voted Burns Pet Nutrition as 'Manufacturer of the Year' in Pet Product Marketing magazine's annual awards.
Veterinary surgeon and company founder John Burns concludes: 'These awards are confirmation that we are doing something right and keeping stockists and customers happy. We're very proud of these achievements, especially since we're up against a huge number of global brands in a highly competitive industry, and would like to thank everyone who voted for us.'