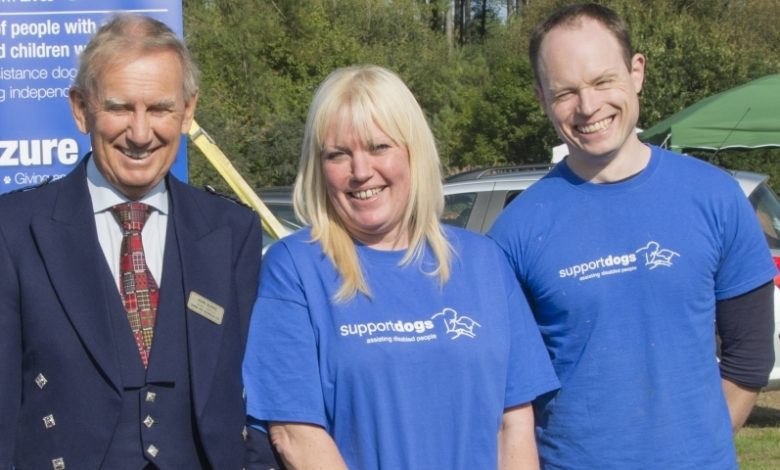 Burns Pet Nutrition is pleased to announce its partnership with national assistance dog charity, Support Dogs.
Support Dogs provide, train and support specialist assistance dogs to help increase independence and quality of life for people with various medical conditions. The charity was formed in 1993 and has trained over 200 dogs of various size, breed and background, including pedigree dogs, cross breeds and rescue dogs.
The dogs carry out everyday tasks for people with physical disabilities, such as helping with laundry, dressing and undressing, and picking up dropped items. Assistance dogs help make social situations safer and less stressful for children with Autism and the dogs allocated to people with Epilepsy can even sniff out an approaching seizure, giving their owner plenty of time to find a safe place or get help.
Rita Howson, Chief Executive of Support Dogs, said: 'We absolutely delighted to have Burns supporting our work. The welfare and care of our dogs in training is absolutely vital to our charity. Our partnership with Burns Pet Nutrition ensures our Support Dogs get the very best of starts to their working lives. It costs £20,000 and takes up to two years to train a support dog and the impact they make on the lives of our beneficiaries is truly life changing. These are very special dogs and we need to ensure they have a diet that is going to provide them with the nutrition they need to be on top of their game.'
As part of a package of support for the charity, Burns Pet Nutrition will be providing their award-winning pet food for all support dogs in training. They have also provided funding for a new Training Instructor and the Burns Nutrition Team will provide advice to the new owners of the dogs.
The Carmarthenshire-based company has produced high quality, natural pet food, developed by Veterinary Surgeon John Burns, since 1993. The company also owns a farm, farm shop and provides extensive support and sponsorship to local and national organisations. Managing Director John Burns said: 'We at Burns Pet Nutrition are so impressed and moved by the work that Support Dogs are doing that we wanted to be a part of that. That is why we decided to support the training programme.'
The two companies have already started working together, with the dogs from Support Dogs showcasing their impressive skills at the annual Burns Dogs' Day Out event in September.