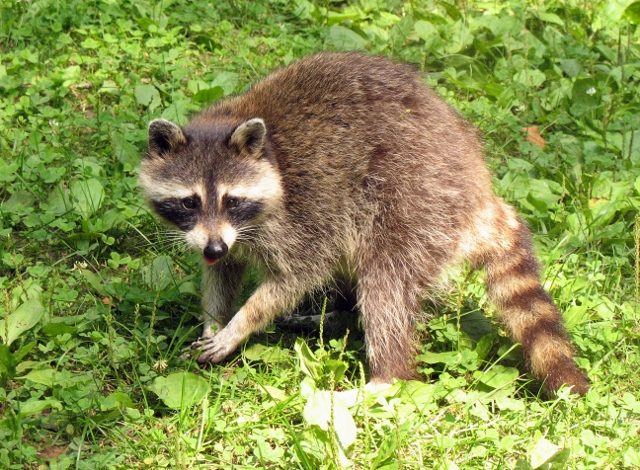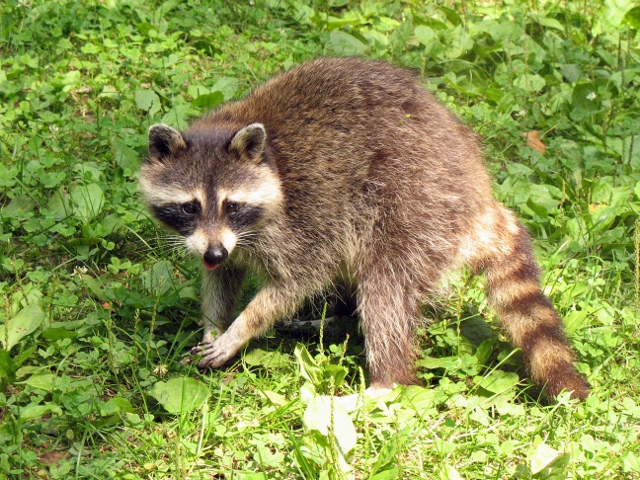 Raccoons entering homes through unsecure pet doors are a major cause of concern for cat owners in the USA.
However, the raccoons at Shepreth Wildlife Park have tried and failed to break into the new SureFlap microchip-operated pet door, which has innovative security features designed to stop even the craftiest of intruders from breaking into the flap.
Alex Perry, head of section at the wildlife park, explains the product testing she and the raccoons have been doing with SureFlap: "Raccoons are highly dextrous, and have incredible problem-solving abilities, so we were intrigued to see what they would make of the flap. "
"SureFlap made us a big feeding box, which the raccoons could enter via the pet door. At first we deactivated the door so they could come and go as they pleased. We put some of their favourite food items inside the box so they could get used to the flap. As soon as they realised there were eggs inside they were in there like a shot!"
"We then activated the SureFlap Pet Door to see if the raccoons would be able to break open the flap. Neither of our raccoons could manage to force the flap open, after many attempts," she concluded.
The SureFlap Pet Door will only unlock if it reads a resident pet's microchip, therefore an owner's cat can gain access, while other animals – in this case racoons – are kept out. Dr Nick Hill, inventor and founder of SureFlap said: "In recent years UK urban fox populations have increased and there have been a number of incidents reported where foxes have gained entry into houses. Although these incidents are still rare, they really demonstrate the importance of making sure your home can't be subject to home invasions. We have had reports of all sorts of animals coming in through non-secure cat flaps – from pine martens to chickens."
Recent research commissioned by SureFlap has investigated the severity of home invasions in the UK. Jon Bowen, lead researcher for the Neighbourhood Cat Campaign and animal behaviour consultant at the Royal Veterinary College comments: "51.1 per cent of households with an unsecured cat flap experienced some kind of feline home invasion. For the resident cat this will be extremely stressful – a common trigger for behavioural problems and health issues such as cystitis and skin conditions."
Nick added: "By having a secure cat flap, owners are able to give their cat somewhere safe and free from invasion. Not only is this of great benefit to the wellbeing of pets, it also gives owners the peace of mind that their feline companions are not at risk in their home.