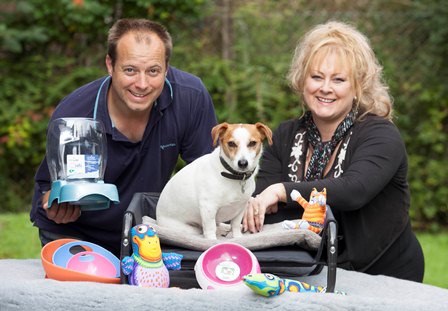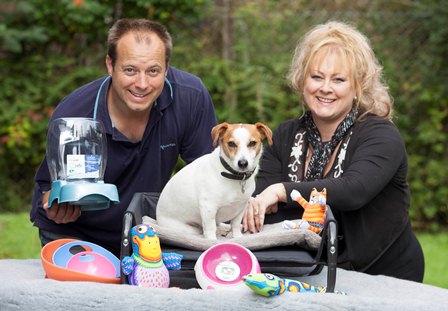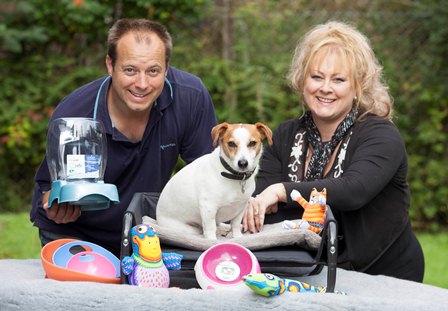 Gloucestershire-based pet accessory company 3P Enterprise will launch a new range of products at PATS Harrogate as part of its 10th anniversary celebrations.
Founded by managing director Grantley Roberts in 2002 as Pet Play Pads, 3P began life as an ecommerce company, selling a range of stylish wooden pet houses manufactured in a garage.
After upgrading from a garage to a workshop, in 2003 Pet Play Pads began selling a wider range of kennels sourced from UK distributors. This expansion continued and led to the ceasing of production on its own wooden kennel range before becoming the UK distributor for the US brand Petmate.
In 2007 the business incorporated and became 3P Enterprise Limited, coinciding with a move to an 1,800 square foot industrial unit in Coleford to satisfy the need for more warehouse space. Just three years later the company was on the move once more to accommodate its ever-growing range of products, which includes its own '3 Petzzz' line.
This year, the company moved away from online retail sales to concentrate solely on supplying the needs of the pet trade. New products from Petmate; Fat Cat; Mealson; Bamboo; Furbuster; Wetnoz; Aspen Pet; Booda; and Country Pet will all be launched by 3P Enterprise at the forthcoming PATS Harrogate event.
Image: Grantley Rogers and Karen Lewis from 3P Enterprise Ltd with Bailey the Jack Russell.