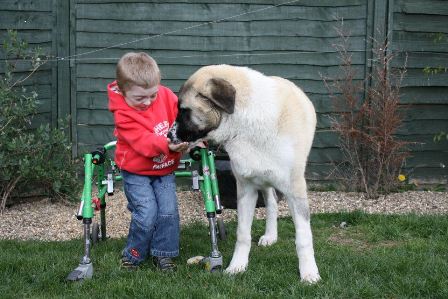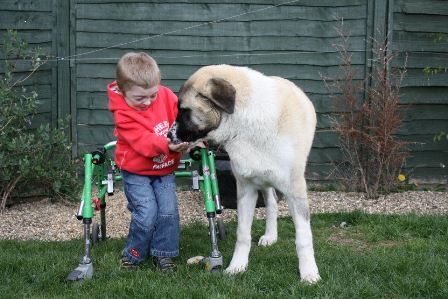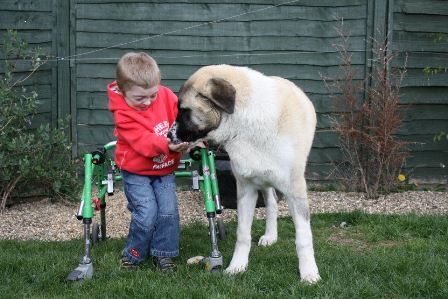 The winners of Drontal's nationwide competition, Give Your Dog a Bone, have been announced.
Over 700 entries were received over the course of the three-month competition, launched to celebrate Drontal's new bone-shaped worming tablets, with the overall winner, Haatchi, chosen by a panel of judges that included TV vet Emma Milne. Category winners and five runners up won on the number of public votes received.
Group product manager at Bayer Animal Health Dan White said: "After a tough decision-making process, the judging panel decided Haatchi stood out from the competition. The remarkable story behind Haatchi's survival and the equally remarkable family into which he has been adopted, are a shining example of the special bond dogs share with their owners."
Haatchi, an Anatolian Shepherd, was deliberately tied to a railway line and hit by a train earlier in his life. He survived at the cost of his left rear leg and tail and was eventually fostered by a company called Dogs and Kisses before being adopted by Colleen Drummond. Colleen's fiancée, Will, has a disabled six-year-old son, Owen, and Haatchi is his constant companion.
After seeing the positive impact Haatchi had on Owen, his father, an RAF engineer, believed that Haatchi could have a role to play as a therapy dog for wounded veterans. Haatchi now works alongside Help For Heroes and is training to become a Pets as Therapy dog.
As winner of the top dog award, Haatchi will receive a 'Bonies' award, £1,000 holiday vouchers sponsored by my dog uk, an HD camcorder worth £200, £50 of Marks & Spencer vouchers and one year's supply of Drontal. All runners up receive £25 of Marks & Spencer vouchers as well as one year's supply of Drontal and a premium upgrade to the my dog uk app.