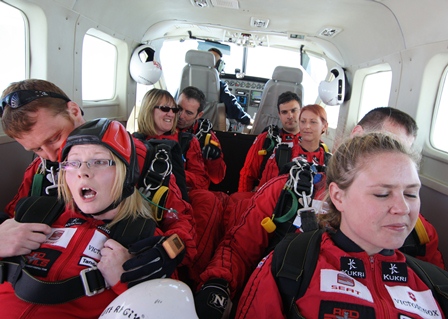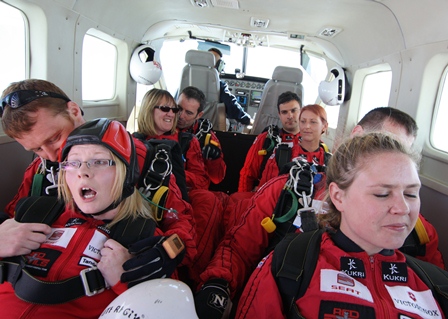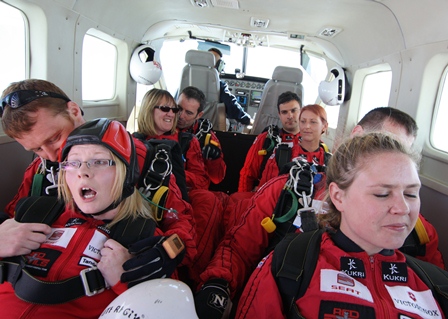 Kong staff members took to the sky as part of a fundraising skydive that tied-in with the launch of their new product Safestix.
Together with the Red Devils Free Fall Parachute Display Team, six Kong employees took part in the skydive at Netheravon Airfield in Wiltshire.
Once it was all over the volunteers had raised over £1,500 for the Medical Detection Dogs charity.
Image: Kong staff preparing to jump