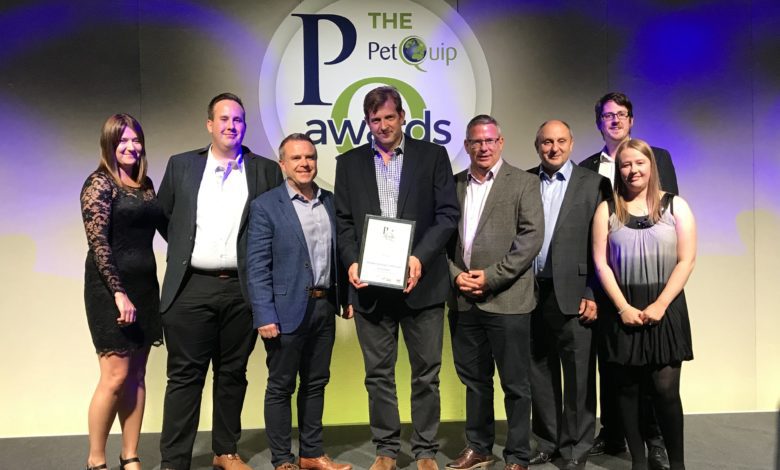 PetQuip has unveiled the list of finalists for its annual Industry Awards.
Judging for the awards will be carried out by an independent judging panel, including industry experts and pet retailers, on 25 August.
The Silver and the Gold award winners will be announced in September in an online publication. 
The association noted that several hundred entries have been received for the awards, which have now been reduced to a list of 45 finalists.
PetQuip said it has "devised an innovative new way" to recognise achievements within the industry, following the cancellation of PATS Telford that was due to take place this September.
To ensure maximum exposure for their  products or services, PetQuip will now launch a "wide-ranging" PR campaign for finalists and winners throughout the pet trade media, with the support of sponsors APPA/Global Pet Expo, pbwnews, Natures Menu and PATS.
Pat Flynn, PetQuip's trade association manager, said: "We will profile all the finalists and the ultimate winners in this publication, which will then be followed by a Winners' Special Edition.
"There will also be extra promotion for the successful companies on both the PetQuip and PATS websites. We're proud to announce our finalists for 2020 and we are looking forward to celebrating the industry's successes in this exceptional year and to providing widespread additional promotion for the finalists, winners and our sponsors."
PetQuip director general, Amanda Sizer Barrett, said: "We are sad not to be able to meet all our awards finalists and winners in person as usual this year at PATS during our awards event and party. 
"But we have arranged to celebrate the achievements of our entrants in an innovative way which will benefit every participant – a positive benefit in a year when our industry has been facing unprecedented challenges."