Charities
Pet foodbank supports families through Covid-19 crisis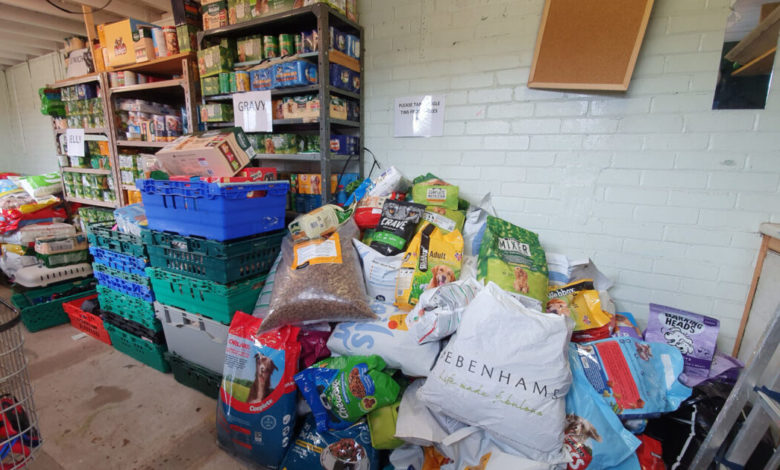 The Edinburgh Dog and Cat Home pet foodbank has been supporting pets and their families throughout the coronavirus pandemic in Edinburgh and the Lothians.
Edinburgh Dog and Cat Home has seen increased demand for our new service over the lockdown period, working directly with the community to ensure that those most in-need have been able to continue caring for their pets during the crisis. 
Walk-ins for the service increased 130% between January and May of 2020. The home also revealed it has also been supporting groups such as Street Soccer Scotland and Space and the Broomhouse Hub to distribute donated items as part of our foodbank services.
The home launched its first dedicated dog and cat foodbank in October 2019, in response to the poverty-related issues that we were seeing on a daily basis. 
Animal surrender can occur when owners struggle to care for their pets due to social problems, like financial issues, illness, homelessness and domestic abuse. 
The foodbank offers wet and dry food, jackets, collars, leads, bowls and bedding. 
Lindsay Fyffe-Jardine, CEO, Edinburgh Dog and Cat Home said: "The Covid-19 pandemic has had an immense impact on the people of Scotland, not least those who were already struggling financially. 
"Edinburgh Dog and Cat Home has been working at the frontline of animal welfare throughout this crisis, and we recognised that it is a period of huge uncertainty for pet owners experiencing poverty."
She added: "Our pet foodbank has remained open and busy, and we've been delighted to support our partners at Street Soccer Scotland and Space and the Broomhouse Hub to help get supplies straight to those who need it most.
"We'd like to thank everyone who has donated to the pet foodbank over the last few months, and indeed those whose financial donations have been keeping us afloat during this challenging period when many income streams have been cut."