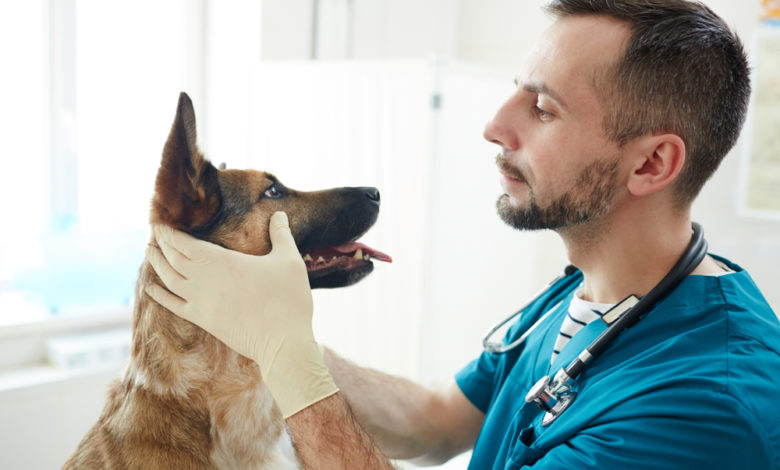 President of the British Veterinary Association (BVA), Daniella Dos Santos, has praised the "vital" work of vets in Northern Ireland.
In its address to key representatives from animal health and welfare organisations and veterinary professionals, the BVA said it was "particularly concerned" about how a no-deal Brexit could impact NI vets. 
It claims that a no-deal Brexit would increase demand for veterinary certification of animals and animal products for export over the border and into the EU.  
It would also mean that those planning to travel to the EU with pets would have to prepare at least four months in advance, increasing pressure and demands on small animal vets to fulfil requirements for vaccination and rabies testing.
Speaking at an industry event, Dos Santos said: "We know that a lot is being to prepare for, communicate and mitigate against the challenges that a no-deal scenario could present.
"An example of this was the recent DAERA certification training days, which nearly 150 vets attended to get the qualifications needed to certify animal products in the event of a no-deal Brexit."  
She added: "The turn-out across two days included small animal vets, recently retired vets and vets on maternity leave, all wanting to do their bit to get the sector as primed and ready as possible for the predicted increase in demand for certification services if we do leave without a deal.  
"I see each and every vet who came along as a credit to the workforce and a sterling supporter of Northern Ireland's agri-food industry."
Dos Santos also praised Northern Ireland's work to research and protect against diseases, as well as its efforts to tackle the threat of antimicrobial resistance.
She said: "It has been heartening to see the Northern Ireland Chief Medical Officer and Chief Veterinary Officer joining forces to help tackle the threat of antimicrobial resistance at both practice and policy level and jointly launch the Northern Ireland five-year action plan at the Balmoral Show this year.
"I applaud everyone who has worked hard to reduce the risk of AMR and protect our antibiotics for future generations."
In her speech, Dos Santos also laid out 10 pledges for political parties to sign up to before the election. 
They included "species-specific improvements", such as a ban on keeping primates as pets, as well as changes in how legislation is developed and enacted, such as a "commitment to uphold animal welfare standards in future trade deals and agricultural policy".
Dos Santos also called for  legislation to be strengthened against illegal imports of puppies for sale.
She added:  "As a nation of animal lovers, it is simply unacceptable that criminals are still getting away with this cruel and exploitative trade.
"BVA is really proud to have developed flowcharts that advise our members of the simple steps to spot and report suspected illegal importing of puppies; stay tuned for the Northern Ireland version that launches soon."