Manufacturers
Hills Pet Nutrition unveils new packaging for 'Science Plan Dog and Cat' range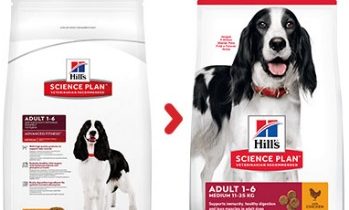 Hill's Pet Nutrition has introduced a new look for "Hill's Science Plan dog and cat range". 
A new pack design is made to allow pet owners to identify the products available. The new design features a "strong" pet image, which is used to "engage and connect" with customers.
The new packaging aims to make the "shopping experience easier" as flavour, profiles and breed sizes are included on all the bags.
The product range will also be in new optimised bag sizes for "more convenient feeding for pet parents" and small, miniature and mini dog foods have been combined into a new small and mini product, which is designed to cover the needs of all small dogs under 10kg.