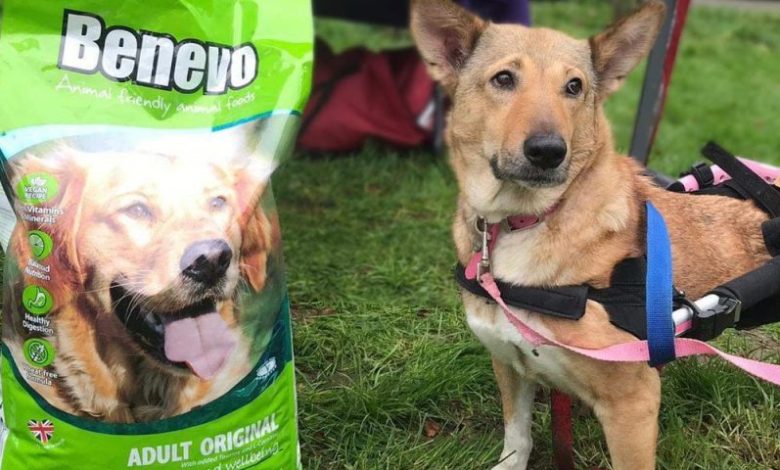 Pet food manufacturer Benevo has said it was delighted to receive the top score of 100 out of 100 from the Ethical Company Organisation for the third year running.
The Ethical Award is a guarantee of a company's good ethical standards and aims to assure customers that Benevo has been through an in-depth research audit in order to attain Ethical Accreditation.
As part of the research audit, Benevo was thoroughly screened by The Ethical Company Organisation's dedicated team of researchers across a wide range of ethical criteria, which fall into the main categories of The Environment; Animal Welfare and Human Rights.
To celebrate the award, Benevo has donated a year's worth of Benevo dog food to rescued dogs at Miracle's Mission, a UK-based, non-profit organisation that helps sick, injured and difficult animals.
Director Darrell de Vries said: "I'm very pleased to have received recognition of our ethical policies and products for another year running. Even with a top ranking score, improving our products and practices is a life-long commitment. Staying aware of improvements in technology means we can adopt more eco-friendly materials and methods as soon as we can to help support a better, more sustainable future for our environment.
"When I first heard of Miracle's Mission I was shocked at the back stories of some of these poor animals and in awe of the people at Miracle's Mission who had committed their time to rehabilitating them."
He added: "They have all sorts of expenses as a result of their activities from re-homing strays to fitting amputee dogs with wheeled support. It was an easy decision to help them and as an ethical company, donating Benevo food for the dogs in their care for a year was the least we could do to show our support."