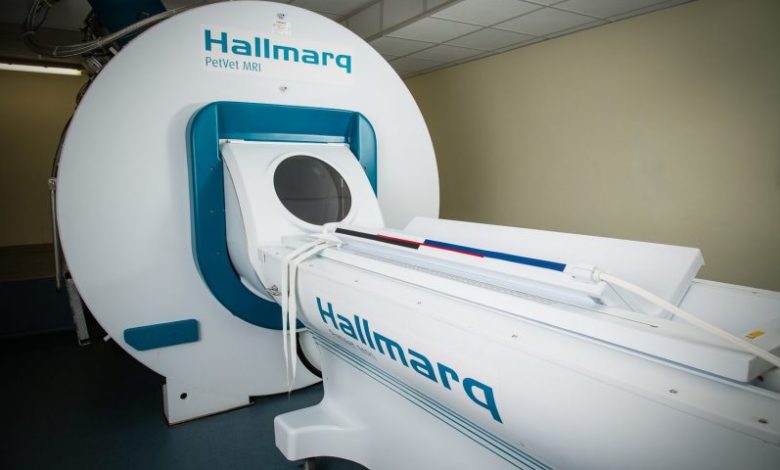 Mid-market private equity firm August Equity has supported the management buyout of Hallmarq Veterinary Imaging Ltd (Hallmarq), a global specialist in advanced diagnostics for equine and companion animals.
Founded in 2001, Hallmarq is commended in the animal health sector for its development of the world's only MRI scanner for the standing horse. The technology allows vets to identify lameness in horses more effectively than the usual methods of x-ray or ultrasound, and it removes the need to use potentially risky general anaesthesia.
Hallmarq has also developed PetVet, an MRI system specifically designed for the anatomy of dogs and cats, replacing the use of refurbished human machines. This enables vets to get superior images to help them better treat their animal patients.
The UK-headquartered company's engineering team has installed over 100 veterinary MRI systems across 23 countries worldwide including the US and Australia. Hallmarq also provides a training and support team to aid users and ensure they get the best results from the MRI scanners.
The deal follows the fast-escalating trend for the 'humanisation' of pets. As a result, owners now demand high quality companion animal healthcare services, which increases the need for gold-standard diagnostic services. With August Equity's backing and sector expertise, Hallmarq is now in a position to expand further into the US market and extend its specialist offering for companion animals.
The deal, which was led by August Equity partner Garret Turley working with Kate Cook and Kishan Chotai, marks the seventh investment made from the private equity house's latest fund, August Equity Partners IV. This means that the fund, which was raised in April 2017, is 55 percent deployed in less than two years.
Jos Belgrave, chief executive of Hallmarq, said: "We are delighted to partner with August Equity. They bring a wealth of knowledge about successfully scaling up businesses that will be crucial for Hallmarq's future. Our next steps are to expand our presence in the US market and to focus further on the PetVet system to ensure that vets worldwide have access to the most effective diagnostic technology.
"We look forward to working together with August Equity to achieve that."
Garret Turley, partner at August Equity, added: "The animal health sector is an important one for August Equity, as evidenced by our successful investments in VetPartners, IVC, PCS and Origin Group. We strongly believe that Hallmarq is uniquely placed to satisfy the growing global demand for top quality animal healthcare diagnostic services and are excited to help them achieve their international aims."