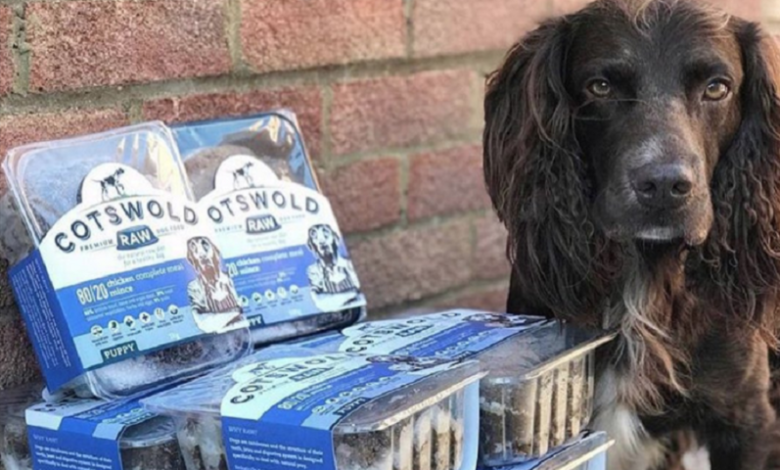 Natural dog food brand Cotswold RAW has improved its purpose-built puppy recipe to help young pooches make the transition from their mum's milk to solid food.
The company said believed that 'non heat treated' pet food was a lifestyle choice that helped dogs of all ages to enjoy mealtimes focused on well-rounded flavours, beneficial nutrients and long-term good health.
The company claimed its 80/20 Chicken Complete Meal helped to provide the perfect stepping stone for small dogs with "big food aspirations".
Cotswold Puppy was conceived in consultation with the firm's veterinary and nutritional consultant Nick Thompson BSc, a practicing vet and founder of the Raw Feeding Veterinary Society. The dog food is produced in the Cotswolds using high quality meat and locally grown seasonal vegetables.
Cotswold RAW brand owner, Mark Lewis, said: "Inevitably our puppy proposition is based on chicken, the perfect starter meal for hungry hounds taking their first tentative steps at mealtimes, a well-balanced 80/20 recipe offering the ideal calcium to phosphorus ratio for young tummies.
"Naturally we insist on a finer cut of meat which is ideal for smaller mouths and includes our natural worming supplement – Diaturm (TM) – Diatomaceous Earth and Turmeric, which works alongside pumpkin seeds to promote gut health, an all-natural deworming alternative to unsavoury toxic chemicals."