Awards
Veterinary
Newly qualified vet receives scholarship for raptor rehabilitation research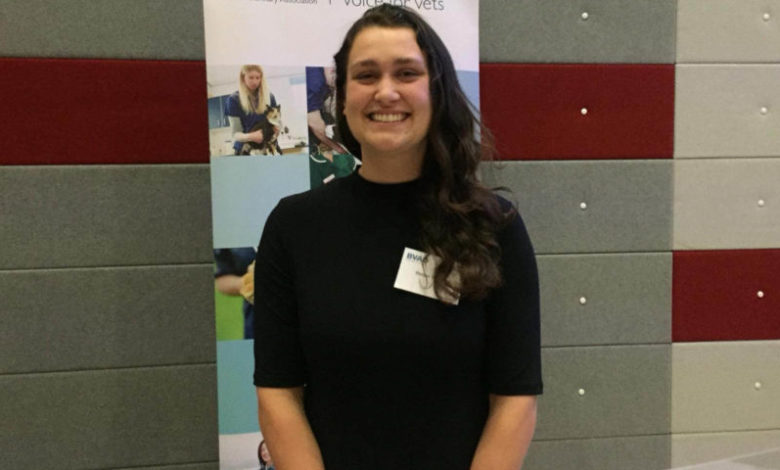 Cambridge Veterinary School graduate, Helen Inzani, was announced as the recipient of the Harry Steele-Bodger Memorial Travel Scholarship for 2018 during an awards ceremony at the British Veterinary Association's (BVA) Members' Day in York.
The Harry Steele-Bodger Memorial Travel Scholarship is awarded annually to a penultimate or final-year veterinary student or a recent graduate to support a piece of research, a veterinary or agricultural school visit, or another course of study overseas.
Taverham, Norfolk-based Inzani graduated with a degree in veterinary medicine and an intercalated degree in zoology from the University of Cambridge this summer and began working as a small animal and exotics vet at All Creatures Healthcare in Norwich earlier this month. She aims to use the £1,000 grant to support her project on raptor rehabilitation at the Audubon Centre for Birds of Prey in Maitland, US and at other similar centres in Florida.
She will be working with vets and scientists at these institutes early next year in their efforts to rehabilitate birds of prey and evaluate the techniques they use in housing, feeding and retraining birds to fly, as well as the diagnostic and therapeutic techniques.
Inzani said: "Receiving the Harry Steele-Bodger Memorial Scholarship was a special moment for me. It has enabled me to extend my elective project on the rehabilitation rates of birds of prey to Florida. There, I will have the privilege to learn from world-leading experts in raptor rehabilitation and hopefully share this knowledge with centres back home.
"I am hugely grateful to all the trustees of the Harry Steele-Bodger fund and BVA for their tremendous support."
The Harry Steele-Bodger Memorial Travel Scholarship was established in September 1953 to honour the memory of Henry W Steele-Bodger, BVA President from 1939 to 1941, in recognition of his services to the veterinary profession and agriculture.