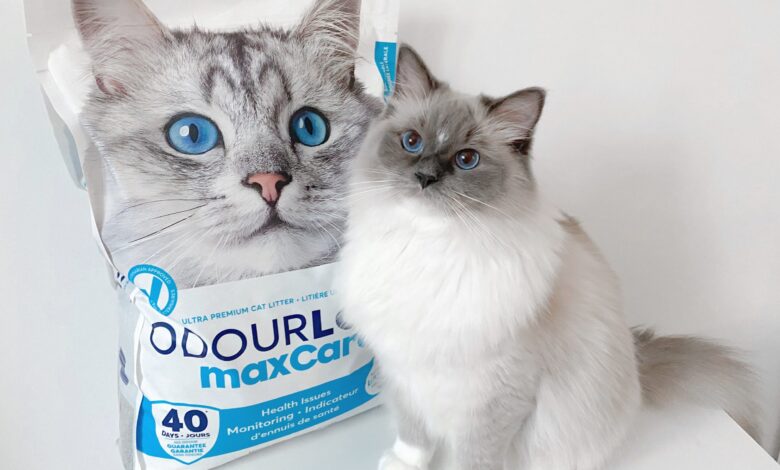 BSB Products, the UK distributor for Intersand cat litter, has introduced Odour Lock Max Care.
Odour Lock max Care is an ultra-premium cat litter that helps to alert cat owners to common health conditions such as diabetes and urinary diseases.
The litter contains health diagnostic Blücare granules that turn from white to blue at the first sign of blood or glucose in urine.
The granules can detect glucose and blood at the very first trace, even when invisible to the naked eye.
Each 12kg bag of Odour Lock Max Care comes with a sachet of Blücare granules and a QR code link to the OdourLock website.
Colin Rodger, MD of BSB Products, said: "Odour Lock Max Care is an exciting product that can help keep cats healthy by acting as an early warning system for common diseases such as diabetes and urinary disease. It's a simple, reliable, non-invasive way every cat owner can look after their cat and save costs on veterinary fees and medication."
Patented Blücare granules have been developed in Intersand's laboratory in Canada and rigorously tested by veterinarians for accuracy, safety and effectiveness.