Retailers
Pets Corner opens first flagship in Ascot
The first 50 customers who make a purchase at the Pets Corner Ascot store will be treated to a gift bag with treats and accessories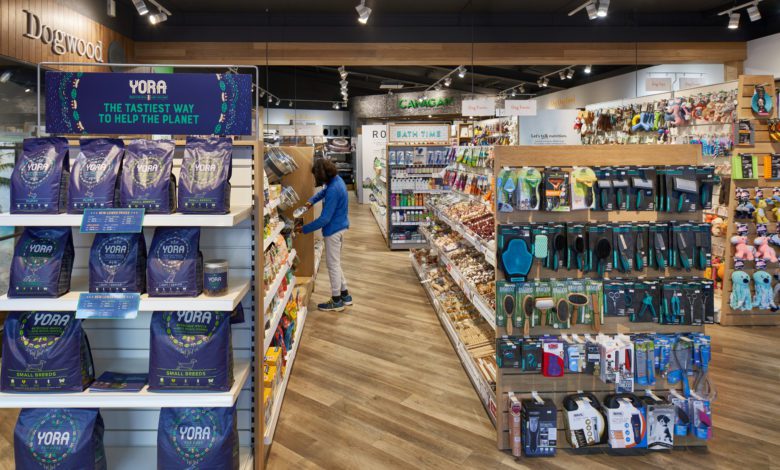 Pet retailer Pets Corner has opened its first worldwide flagship store in Ascot, Berkshire.
The new store will feature an extended product range with its natural grooming and veterinary services – Dogwood and Pet Practice.
Pets Corner Ascot is hosting an opening event for the local community on 9 and 10 September 2023 and proceeds from all purchases made throughout the weekend will be donated to its charity of the year – Canine Partners.
The charity trains assistance dogs for people with physical disabilities.
The dogs are trained to help with everyday tasks, such as opening and shutting doors, unloading the washing machine, picking up dropped items, pressing buttons, and getting help in an emergency.
Some of the dogs from Canine Partners will also be in attendance at the event giving guests a chance to meet the trainers.
The first 50 customers who make a purchase at the Pets Corner Ascot store will be treated to a gift bag with treats and accessories.
There will be free face painting, an array of activities and ice cream for everyone, including pets (while stocks last).
Throughout the weekend, customers will also have the opportunity to learn from Pets Corner's Academy Team, who will be onsite giving out treats and any needed advice.
The store's veterinary and grooming teams will also be on hand to chat with visitors and offer its grooming services for any walk-ins.
Dean Richmond, founder and CEO of Pets Corner, said: "Pets Corner Ascot is our 151st opening, and it's thanks to the loyal custom we've had from customers since our launch over 55 years ago. Pet owners are more discerning than ever, as pets are often the most important member of the household, and our products offer higher standards of quality, integrity, and welfare.
"Our grand opening launch event is a great opportunity for the pet lovers in the Ascot community to put their pets in the spotlight for the weekend. Come together for some family fun, and support our wonderful charity of the year, Canine Partners. We look forward to seeing you there."