Retailers
Footfall dampened by wet weather
According to Springboard, there was a drop of -2.2% in high streets versus more 'modest' drops of -1.3% in shopping centres and -1% in retail parks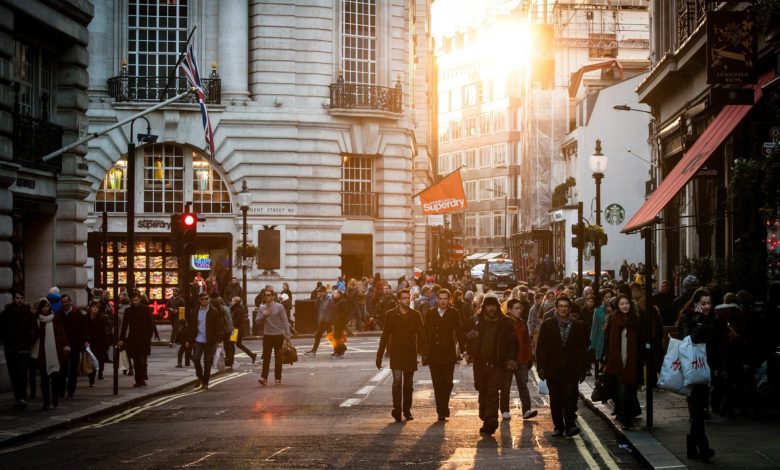 Footfall across UK retail destinations fell by -1.7% last week from the week before as wet weather continued to dampen footfall across the nation. 
According to Springboard, there was a drop of -2.2% in high streets versus more "modest" drops of -1.3% in shopping centres and -1% in retail parks. 
Footfall declined in all but one region, with week-on-week drops ranging from -0.6% in the South East to -3.3% in the North and Yorkshire. The only increase occurred in Greater London where footfall rose by +0.2%. 
The impact of the rainy weather on visits was reportedly "clear", with declines in footfall in coastal and historic towns of -2.9% and -3.3% respectively. Local high streets and city centres were also affected, with a decline of -3.9% in market towns and -4.6% in regional cities outside of London. 
In contrast, footfall in Central London rose by +5% from the week before, with the seven week run of continual increases being the longest since the same period in 2020. 
The impact of the drop in activity last week meant that the gap from 2019's footfall level widened once again to -20.6%, with the greatest impact being in high streets where the gap from 2019 moved to -26.3% from -21.7% last week. 
Despite this, overall footfall was +15.1% higher than in the same week last year, and +20.8% higher in high streets. In contrast the gains made from last year in shopping centres and retail parks are more modest, with rises of +10.4% and +7.7% respectively. 
Diane Wehrle, insights director at Springboard, said: "The penultimate week of the school summer holiday period was something of a damp squib. Rain most days across all areas of the UK accompanied by cool temperatures led to footfall across UK retail destinations dropping from the week before, eradicating all of the uplift gained in the previous week. 
"As is usually the case when it rains, high streets fared worse than both the covered environments of shopping centres, and retail parks which are easy to access by car and have parking in close proximity to stores." 
She added: "The change in footfall from the week before is in sharp contrast to the same week last year, when footfall was boosted by the Eat Out to Help Out scheme; the scheme ended in two weeks hence so shoppers were keen to make the most of the opportunity it provided, and footfall was also undoubtedly supported by the weather which was hot and sunny. 
"The relatively poor performance last week was widespread with declines in footfall from the week before occurring in all but one UK geography, and in all types of high street including coastal and historic towns that appeal to staycationers, as shoppers clearly cut back on making trips. Only Central London recorded an uplift, which represented the seventh consecutive week in which footfall rose from the week before."