Manufacturers
Sponsored
Tiana champions halal-friendly/freeze-dried cat food
The group has hailed it as the next inevitable stage in the UK's blossoming 'pet humanisation' movement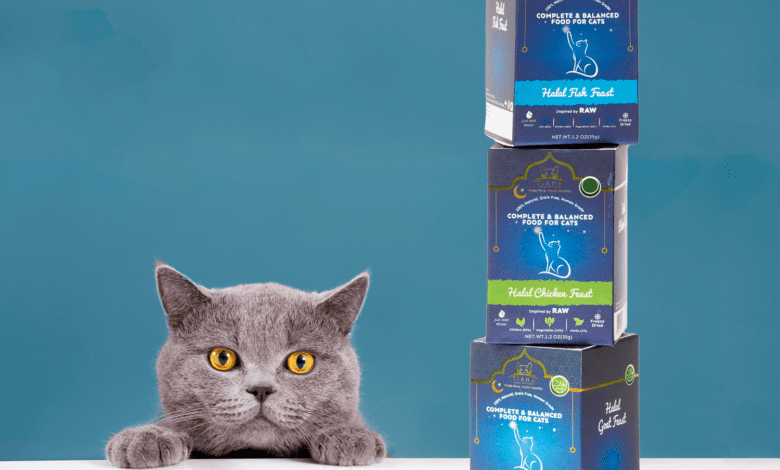 August 21 sees another significant milestone in the UK's ever evolving pet food fixture with the arrival of Tiana cat food, the world's first halal-approved cat food range made with best-in-class human-grade ingredients using state-of-the-art, freeze-dried technology.
Tiana is the brainchild of senior petfood buyer Pankaj Hurria who became intrigued when a family friend asked if any halal-friendly cat food might become available in the foreseeable future because the current void meant that she and her friends had to spend countless hours either tracking down fish-themed brands or creating home-cooked recipes that might unintentionally be light in essential feline nutrients.
Pankaj, only too aware of the current explosion in cat ownership (urban living, Lockdown, low maintenance companionship…) did a little digging around and realised that even by his most conservative estimates, there were 500,000+ Muslim cat owners not being accommodated.
Working alongside his good friend Umar, a devout Muslim and owner of full-service communications agency, Pie Analysis which an unrivalled understanding in the distinct needs of well-educated, millennial/professional Muslim women with moderate religious leanings, it soon became clear that Pankaj had unearthed a vibrant pet food niche when a light 4-week teaser campaign conducted over Ramadan generating 5,000 followers in the blink of an eye.
Initially Tiana will be available in 3 deliciously distinct trial packs (35gm packs/makes 3.5 meals): Chicken, Fish and a particularly popular Goat whose rich, gamey undertones provides a welcome alternative to traditional British farmyard fayre (Shrimp also available from Autumn 21)
Quickly followed by 250g/500gm retail packs which quadruple their volume when water is reapplied.
'It makes sense,' concludes Pankaj, 'that a 'pet humanisation' movement that already encompasses every conceivable 'food minority' interest from grain-free, bio-organic, BARF, vegan… PLUS a number of dietary specific offerings, (hypoallergenic, joint & teeth health..) would ultimately crave a              1st mover in halal-friendly meals.'
It's also worth noting that Tiana embraces planet-friendly, freeze-dried thinking that not only ensures that each recipe retains a lion's share of its taste cues and 'nutritional worth' Vs old-school heat pasteurisation, IT ALSO ensures that 70% moisture isn't needlessly trundled around the world using up increasingly scarce resources. As a result Tiana has enviable export potential.