Manufacturers
Totton pet store accredited with Good Business Charter
Healthy Pet Store on Salisbury Road was awarded the Good Business Charter after showcasing its 'positive relationships with suppliers and the local community'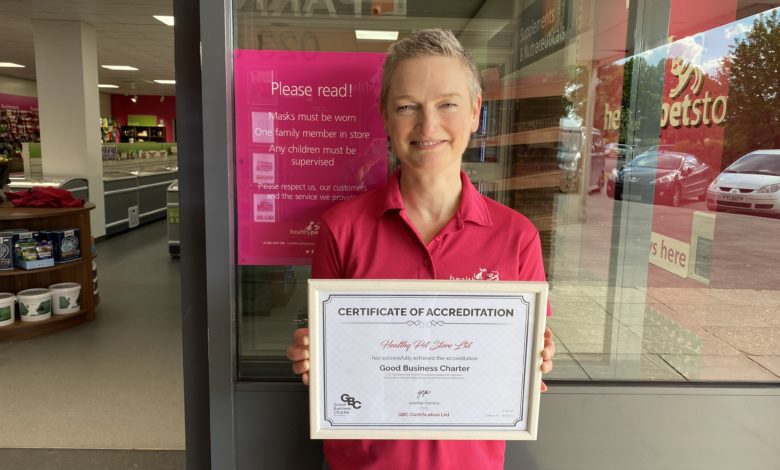 A pet food and accessories retailer in Totton has become the first of its kind to be nationally accredited with the 'Good Business Charter' in recognition of its responsible and ethical trading practices.
Healthy Pet Store on Salisbury Road was awarded the Good Business Charter after showcasing its "positive relationships with suppliers and the local community".
The store was also recognised for paying all staff at least the Real Living Wage – a voluntary wage rate based on what people need to live on.  
Healthy Pet Store was measured against 10 criteria ranging from employee well-being, environmental responsibility and commitment to customers.
The store said the award means that customers can be reassured that staff "care about their customers, suppliers and community, and that being ethical is at the forefront of their trading practices".
Deborah Burrows, managing director said: "We are delighted to be awarded the Good Business Charter accreditation and to be the first pet food retailer in the country to join the scheme.
"We have always prided ourselves on maintaining good relationships with staff, suppliers and customers and it is wonderful that we have now been recognised for that. We want to be publicly known for putting our staff, partners and customers at the heart of our business."
In addition, the Healthy Pet Store team has also been recognised as a Living Wage Employer by the Living Wage Foundation.